Married For 47 Years, College Sweethearts Wanda & Marvin Brewington Serve Inspiration After Beating Cancer Twice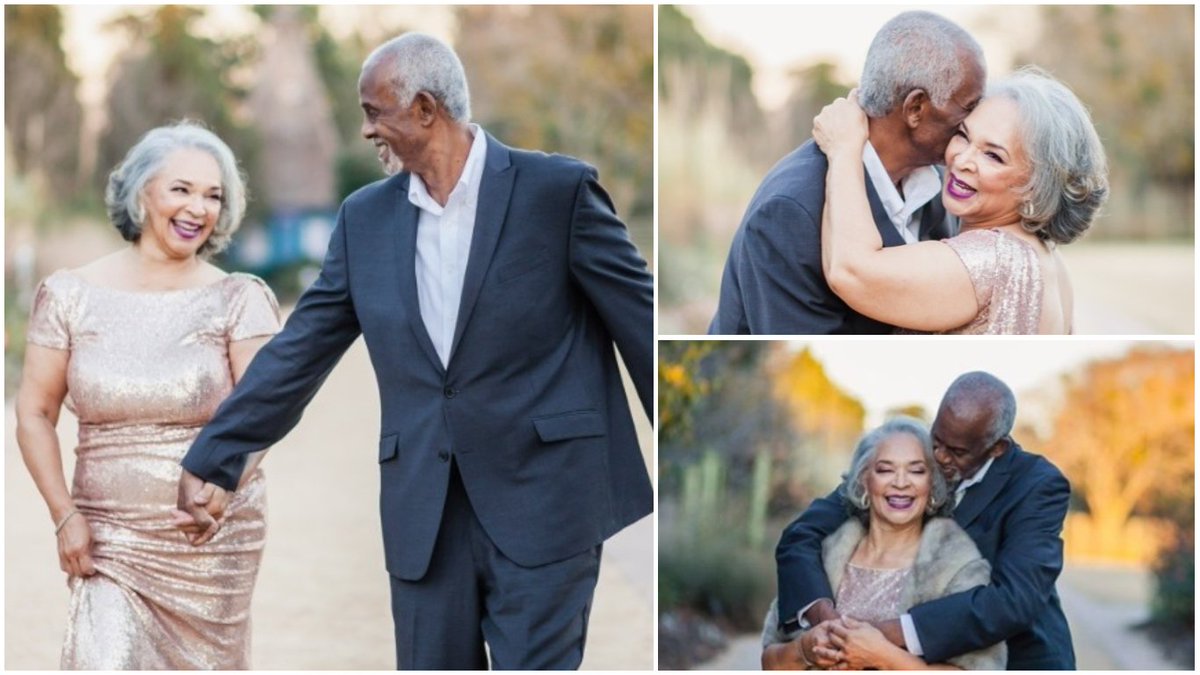 A couple who have been through some of the toughest times imaginable, celebrated 47 years of loving marriage with a photoshoot. Wanda and Marvin Brewington from Raleigh, North Carolina, are college sweethearts and have been happily married since 1970. While it sounds like a fairy tale, the couple's daughter, Amber who posted their photos to her Instagram account, explained that it has been far from plain sailing for the elderly couple.
Amber, who is a wedding photographer took beautiful wedding anniversary photos of the couple and revealed that at 70-years-old, Marvin is a two-time prostate and colon cancer survivor, and is currently suffering from Multiple Sclerosis- a long lasting medical condition affecting the nerves. Wife Wanda, 67, was recently been diagnosed with Parkinson's disease, but the pair have remained by each other's sides through it all.
READ ALSO: Couple Who Met In Primary School Got Married And Now Have A kid Who Attends Same School
Amber, in her Instagram post said she was sharing her parents' story so they can understand how much of an inspiration they are. The couple's story quickly went viral as expected.
Read the heartfelt caption that Amber wrote:
"'I never dreamed of my wedding… only dreamed of a beautiful marriage.
In this wonderful creative industry that I work in, I focus so much on providing couple hours with a day of beautiful photography.

To be honest, rarely do I stop to think about the day, weeks, months or years that follow a wedding day.

So today I share with you what those years after can look like when true love exists. These are my parents: married for 47 years, they have triumphed over cancer…twice.

Have raised two successful daughters. They have been poor together and rich together. They have fed, sheltered, and advised countless lost souls.

They love without expectation and give freely, whatever it is they have to offer.

I am SO proud to call them Mom and Dad. They are the epitome of where I strive to be in my own marriage and a constant reminder that a wedding is only a day, but a marriage is forever.
If you are one of the millions in love, or maybe one of the millions of broken-hearted that need a visual reminder that love always endures,

I would love for you to share this as a way of letting my mom and dad know, they are an inspiration to anyone who wants, believes, or is in love."
See Amber's original post below:
https://www.instagram.com/p/BcI2dU7hCsk/?utm_source=ig_embed&utm_campaign=dlfix