"I lost my mother and now I watch my wife falling victim to the same powerful forces"- Prince Harry Sues British Tabloid For Constantly 'Bullying' Meghan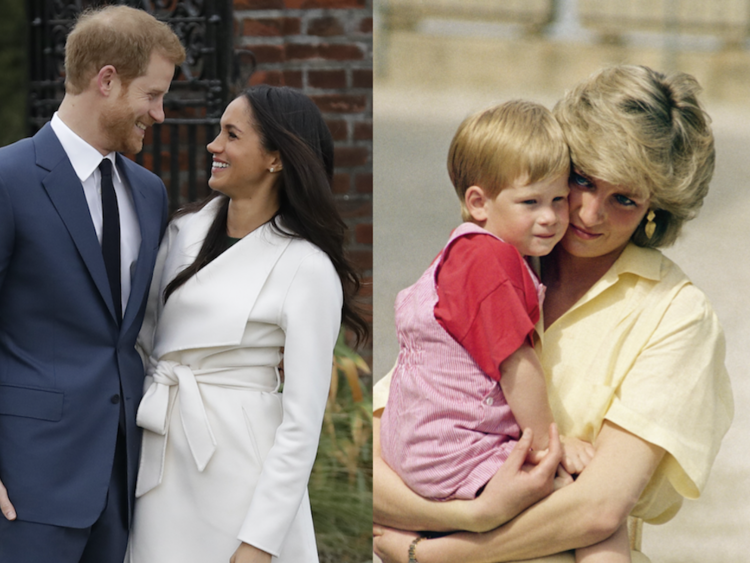 Prince Harry has shared his fears for his wife, Meghan Markle who has been subjected to "bullying" by the British Media in the last few months. In a lengthy emotional statement shared on Tuesday October 1, the Duke of Sussex revealed that they have instituted legal action against the Mail on Sunday newspaper over the publication of a private letter which their lawyers said was "unlawful."
"There comes a point when the only thing to do is to stand up to this behaviour, because it destroys people and destroys lives.

Put simply, it is bullying, which scares and silences people. We all know this isn't acceptable, at any level.

We won't and can't believe in a world where there is no accountability for this"
Prince Harry said.
"Though this action may not be the safe one, it is the right one. My deepest fear is history repeating itself.

I've seen what happens when someone I love is commoditised to the point that they are no longer treated or seen as a real person.

I lost my mother and now I watch my wife falling victim to the same powerful forces."
READ ALSO: Meghan Markle Accused Of Being "difficult" For Having This Number Of Nannies In Only 7 Weeks
35-year-old Prince Harry's mother, Princess Diana was one of the most photographed women on the planet after she got married into the British royal family. She died in 1997 when her car crashed in a Paris tunnel while being chased by photographers.
Prince Harry added:
"Unfortunately, my wife has become one of the latest victims of a British tabloid press that wages campaigns against individuals with no thought to the consequences

– a ruthless campaign that has escalated over the past year, throughout her pregnancy and while raising our newborn son.

There is a human cost to this relentless propaganda, specifically when it is knowingly false and malicious,

and though we have continued to put on a brave face – as so many of you can relate to – I cannot begin to describe how painful it has been."
Prince Harry said the newspaper had "purposely misled (readers) by strategically omitting select paragraphs, specific sentences, and even singular words."
However Mail on Sunday denied the claim, insisting they will be defending their case vigorously.
"The Mail on Sunday stands by the story it published and will be defending this case vigorously,"
said a spokesman.
"Specifically, we categorically deny that the Duchess's letter was edited in any way that changed its meaning."
See the statement by Prince Harry below: