Breast Cancer Awareness Month: State Governor's Wife Counsels Women On Cancer Prevention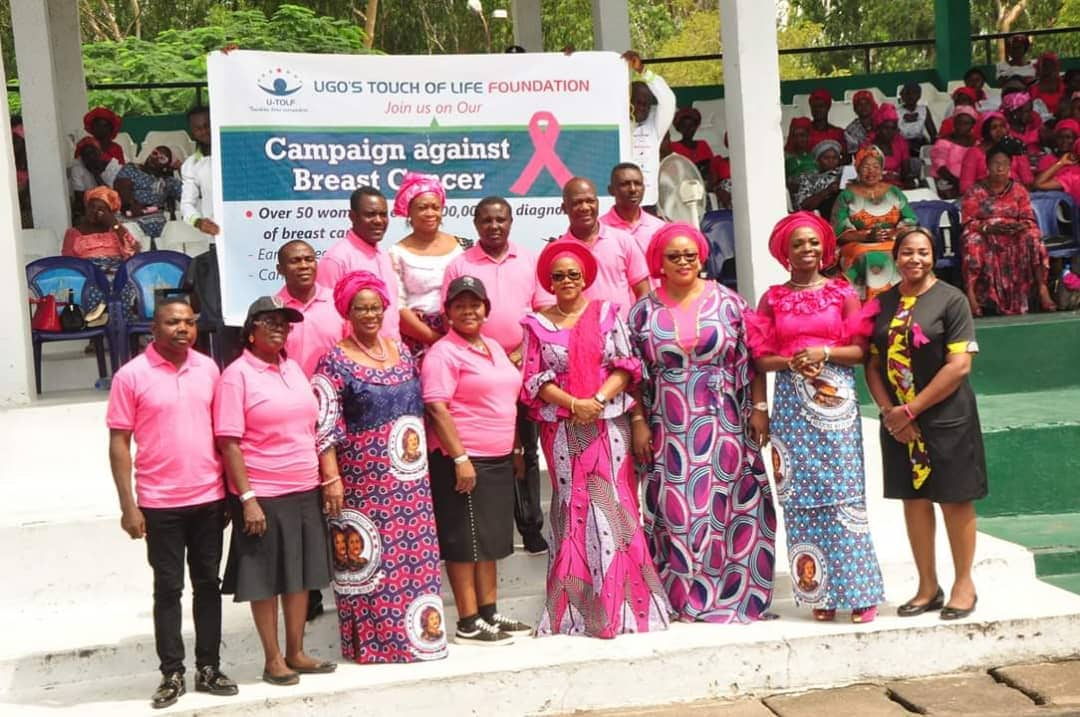 Just as the popular saying 'Prevention is better than cure'. Breast cancer is the most feared cancer among women. Sometimes, it's not just the word "cancer" that's at the root of the fear, but dread of issues associated with treating cancer, such as surgical complications and medication side effects.
As the month of October of every year is set aside to create more awareness about the latest developments in breast cancer research, treatment and prevention, the wife of the Enugu State Governor, Mrs. Monica Ugwuanyi, is all out to counsel fellow women on how they can be saved from their greatest threat.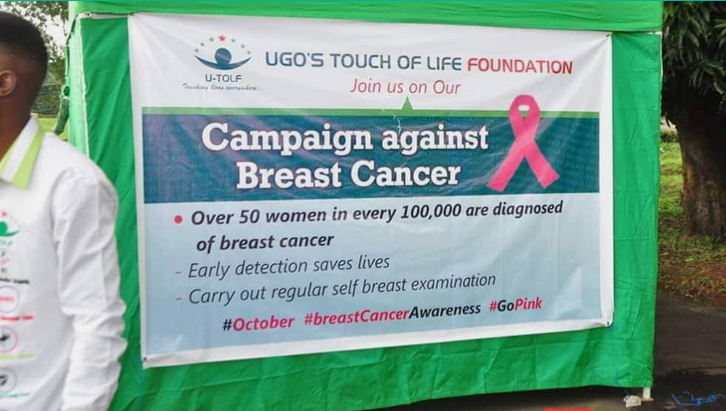 Addressing women in Enugu State during the monthly prayer rally held at Michael Okpara Square, Enugu, Mrs. Ugwuanyi noted that this month's event was dedicated to create awareness of cancer and campaign against it.
Mrs. Ugwuanyi admonished women to join in the cancer awareness campaign, while also admonishing them to be cautious of their health by engaging in routine exercises and regular medical check-ups in order to ward off terminal diseases.
READ ALSO: New Study Suggests Making This Diet Adjustment Can Lower Women's Risk Of Dying From Breast Cancer
In addition, she urged the women to undertake regular breast checks on their breasts to ascertain they are free of lumps that could lead to breast cancer.
She pointed out that early detection of cancer is the best way to tackle the disease and further urged the women to disseminate the information to their loved ones and other people in their neighborhoods.
Mrs. Ugwuanyi maintained that the monthly prayer session has remained a veritable platform to identify with God and offer prayers for the state as well as "put similes on the faces of people" through worthy advice, assistance and presentation of gift items.
READ ALSO: Breast Cancer Specialist, Dr Branda Nwanmuo Reveals How Women Can Be Saved From Their Greatest Threat
While reaffirming that the programme is a continuous exercise, the governor's wife urged the women to remain steadfast in their prayers, assuring them of God's willingness to answer prayers.