Global Handwashing Day: State First Lady's Gesture To Encourage Pupils Raises Eyebrows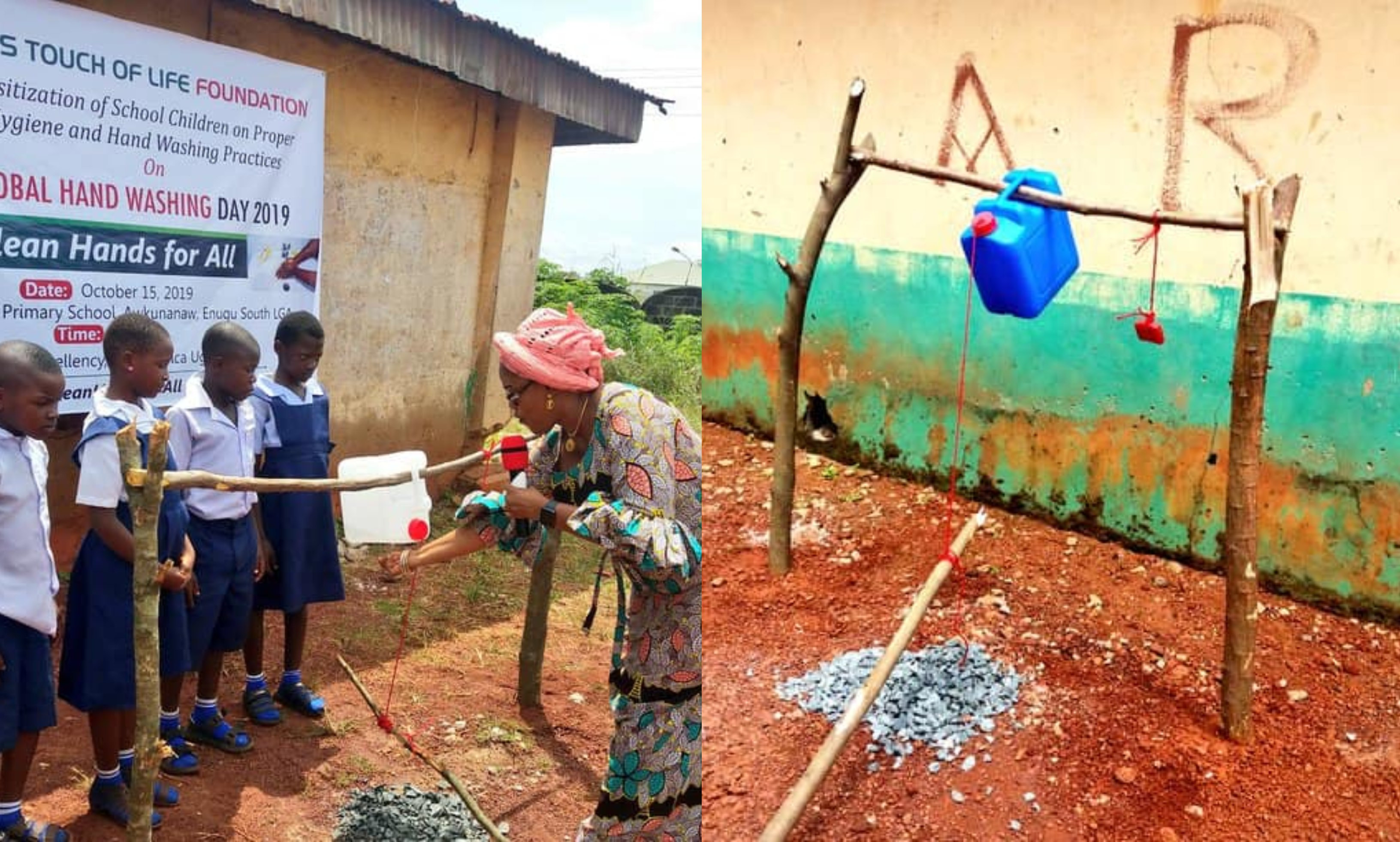 It was Global Handwashing Day, 2019 on Tuesday, October 15, a day set aside to promote contactless handwashing. As part of efforts to encourage the culture of hygiene and handwashing among primary school pupils in the state, Enugu State's First Lady, Monica Ugwuanyi reportedly commissioned tippy taps constructed for primary school pupils in the state.
The politician's wife had constructed tippy taps using kegs and sticks as part of celebrations of the Global Handwashing Day but the gesture has been met with mixed reactions. Tippy taps are created using kegs or plastic bottles and they are mainly used in areas where there is no running water. It is operated by using a foot lever to prevent the spread of bacteria.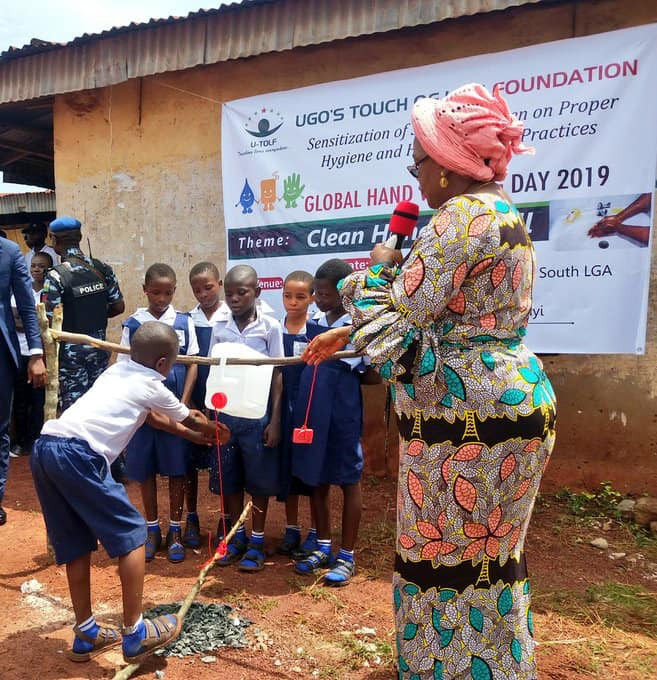 READ ALSO: Michelle Obama Talks Prioritizing Our Health As Women/Moms After Having Kids
The tippy taps were allegedly constructed by a foundation that belongs to the wife of Enugu State Governor Ifeanyi Ugwuanyi, to aid pupils of  Amechi Primary School in Awkunanaw community of Enugu South Local Government Area in washing their hands.
Sharing photos of the commissioned project, OAP Gwen Divy Ifeson wrote;
A foundation founded by the wife of Enugu State Governor recently constructed tippy taps for local primary school in the state to aid the practice of hand washing.
Who did we offend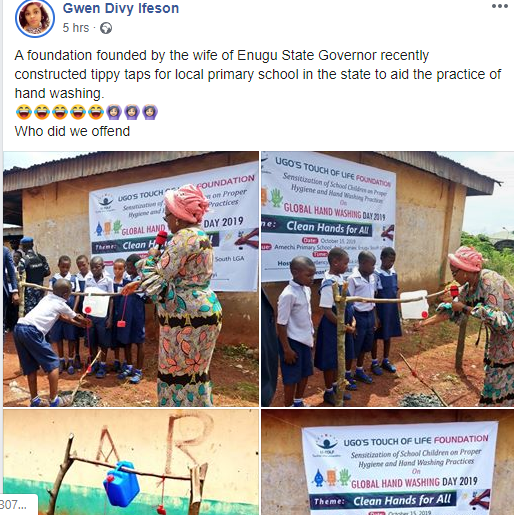 The OAP's view that the First Lady did the barest minimal by not providing a borehole instead agrees with the bulk of the reactions that the gesture has received from other social media users.
See the original post as shared by Enugu Metropolitan Network:
'UGO'S TOUCH OF LIFE FOUNDATION,

Founded by the wife of the Enugu State Governor, Mrs Monica Ugwuanyi recently constructed tippy taps for a primary school in the state to aid contactless hand washing.'
UGO'S TOUCH OF LIFE FOUNDATION,

Founded by the wife of the Enugu State Governor, Mrs Monica Ugwuanyi recently constructed tippy taps for a primary school in the state to aid contactless hand washing. 😊@EnuguVoices @von_Bismack @utolf @UcheOkoyep @iykebufo @Ifechideere pic.twitter.com/veUtCHN60W

— Enugu Metropolitan Network #NdiSpareParts (@The042Network) October 21, 2019