See How Healthcare Will Become More Accessible Following This New People-Centric Initiative By The Federal Government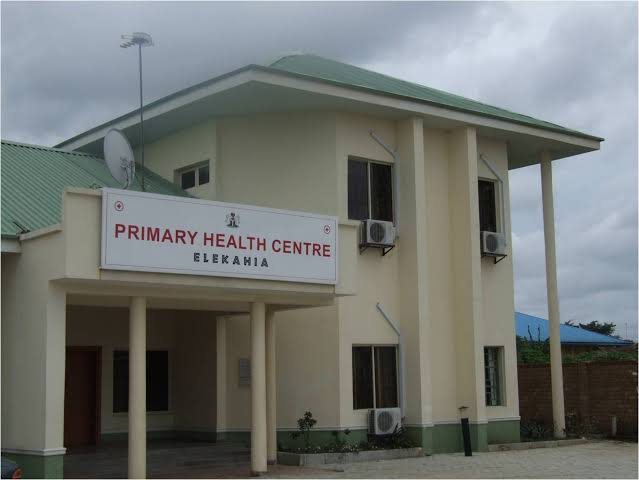 Healthcare is soon to become more accessible as well as affordable following a new initiative of the Nigerian government. Localising healthcare is definitely one of the surestways to ensure access and affordability and the federal government has now decided to revive 10,000 primary healthcare centres in the country. The Minister of Health, Dr Osagie Ehinare made the disclosure while receiving some members of Association of Nigeria Health Journalists, ANHEJ, led by its President, Hassan Zaggi on Friday at his Abuja office.
The initiative according to the minister will mean that 60 percent of diseases in the country will be effectively managed and treated at the primary health centres.
READ ALSO: Queens College Epidemic: Surveillance Team Has Identified The Infection That Caused Outbreak- Commissioner Of Health
He said the government was trying to create a balance to provide health facilities for all Nigerians, even those in the rural areas, villages, and difficult to access areas.
"That is the reason that we should not forget those people by creating at least one health centre in every political ward of the country; almost 10,000 primary health care to be revitalised.

Many of them are already there because they are neglected, they are being revived and modernised and the standard expectation of a primary health care now is that it should have modern facilities and infrastructure.

We also expect digital service so we can be able to take care of many of the diseases that occur. We do it in partnership with States and the Local Governments.

The federal government has been teaming with the local government to create the network; our expectation is that 60 per cent of diseases in the country can be taken care by the Primary Health Cares,''
he said.
The minister told the journalists that their work was very important, saying" you are the medium between the ministry and the public.
"It is important that information is passed on accurately and correctly. You must get your facts correctly. I assure you that we are always available to give you right information.''
Similarly, Dr Olorunnimbe Mamora, the Minister of State for Health, urged the journalists to always get their facts correctly before publishing any report.
"I can also assure you that we are media friendly and I am happy with this media partnership that we solidifying today.

We will be ready to make clarifications when the need arises; I want to assure you that we will be having regular interactions with you now,''
he said.
Feder Government To Revive 10,000 Primary Healthcare Centres