Controversial Blogger/ Mom, Linda Ikeji Explains Why She's Still Single At 39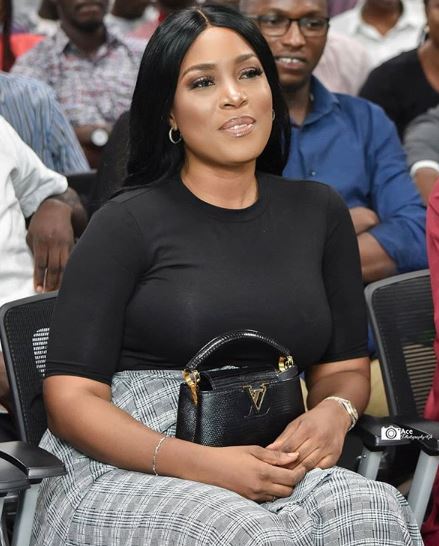 Billionaire blogger, Linda Ikeji has opened up, on real reasons she has been unable to find a man to call her own at 39, and qualities her ideal man must possess.
The single mom-of-one who, for days now, has been in Ghana for Ghana Bloggers Summit was speaking with Starr Drive was asked a lot of personal questions among which are why she is still single and what she was looking for in a man.
According to Linda, career success was one of her top qualifications. She admitted that she had always been picky with the successful and rich men who came her way as many of them came for different reasons.
The 39-year-old award-winning blogger also addressed the popular saying that when a woman is successful and rich, men tend to run away from her, saying her experience is quite the opposite because she had many successful men, which she referred to as 'strong men'. She says:
READ ALSO: Linda Ikeji Declares Her One Wish For Every Woman And It Is Gracious
"To be honest, people have this misconception that when you are successful and rich, men avoid you. That's not my experience. A lot of men come after you when you are successful and rich. Strong men come for you. For me, I was too picky. I like successful people too, I want somebody that can inspire me.

So I'm naturally attracted to successful men. So my experience has been a lot of men come after you for different reasons. Some are sincere, some just want your money, some want to use you to crown chase, some see you as an asset, some see you as a bank, and some truly like you. That's been my experience."
Touching on her ideal man, the controversial blogger indicated that in addition to her likeness for successful men she also likes men who are very calm and very kind.
READ ALSO: Controversial Blogger, Linda Ikeji Opens Up About All The Speculations Trailing Her Journey To Motherhood & Reveals Baby Daddy Identity In Lengthy Post
Linda also had a word of advice for young girls and their dreams. Linda Ikeji added:
"What I've always preached is, you can make money on your own. You don't have to sleep with men for money."