Harry Potter Star, Emma Watson Shares How She Copes With The Anxiety Of Being Single As She Approaches 30 In Vogue's Issue For December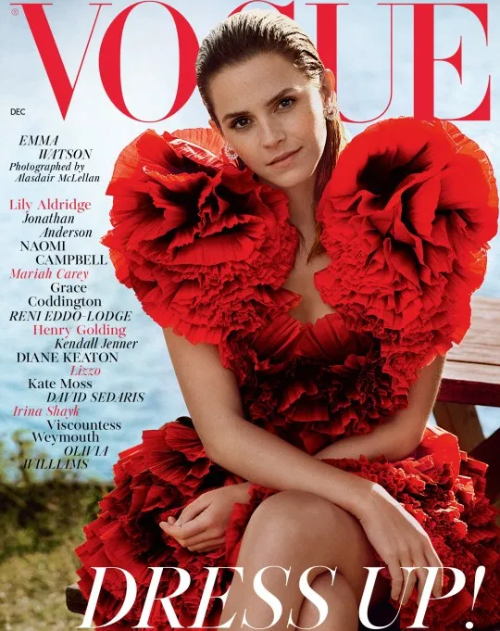 Age 30 is the dreaded milestone to arrive at for most young people irrespective of gender, however, it is even a more dreadful age for women because of social constructs that have made it seem as though a woman who is single or without kids at that age is done for. In December's issue for Vogue Magazine, American actress, Emma Watson shared on her anxiety as she hinges closer to the big 3-0 unmarried and not in a relationship.
The Harry Potter actress, who turns 30 in April 2020, spoke to Vogue Magazine about how she resents the anxiety that is heaped on people reaching the milestone age.
READ ALSO: Nigerian Single Woman Calls Society's Bluff As She Turns 30
The soft-spoken and versatile actress said she has decided to look at being single in a different way to avoid the anxiety that comes with turning 30 without being in a relationship. According to her, she has decided to see herself as "self-partnered" rather than single.
Speaking to Vogue, Emma said:
"I was like, 'Why does everyone make such a big fuss about turning 30? This is not a big deal…

Cut to 29, and I'm like, 'Oh my God, I feel so stressed and anxious'. And I realise it's because there is suddenly this bloody influx of subliminal messaging around.

If you have not built a home, if you do not have a husband, if you do not have a baby, and you are turning 30, and you're not in some incredibly secure, stable place in your career, or you're still figuring things out… There's just this incredible amount of anxiety."
Despite her initial worry, Emma is now happy being alone.
She said:
"I never believed the whole 'I'm happy single' spiel. I was like, 'This is totally spiel'. It took me a long time, but I'm very happy [being single]. I call it being self-partnered."