Bereaved Nigerian Mom, Oyin Gucci Narrates The Horror Of Losing Her 9-Month-Old Son At A Popular Lagos Hospital | Screams For Justice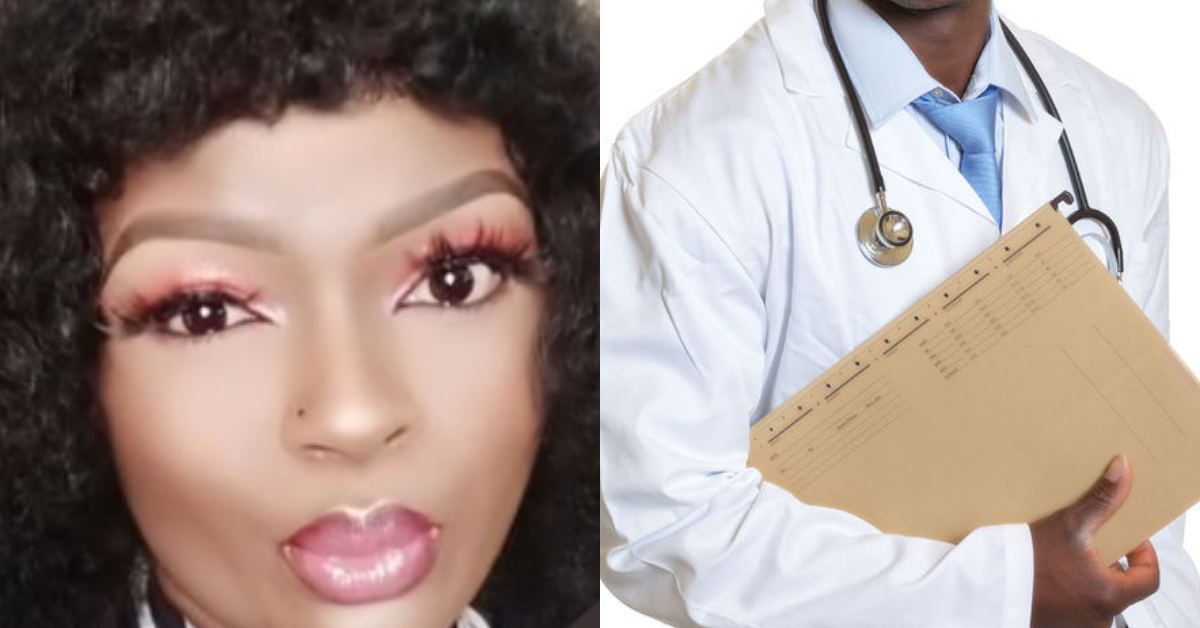 A Nigerian mother simply identified on Twitter as Oyin Gucci (@gucciOyin) has accused a doctor after her 9-month-old baby allegedly died due to his laggard attitude at the General hospital, Ikorodu, Lagos.
According to the bereaved mom, the said doctor left her son who needed urgent medical attention and other patients to go pray and as they waited she realised her son couldn't breathe properly. Her son died hours later after she was told they couldn't admit him as there was no bed at the hospital.
The mother took to her social media page to recount how her 9-months-old baby died without any first aid treatment at the emergency ward of the General hospital because of the attitude of the doctor on duty.
Oyin is now demanding justice and has promised to file a petition against the doctor for "incompetency".
Continue to read her thread…
"My son had an attack around 3am in the morning on the 19th of July,2019. we got to General hospital Ikorodu around 3:30am, rushed to the emergency room and had my mom fill form for my son cos he needs to be attended to immediately… Unfortunately for us, the doctor wasn't on seat or in his office and what the nurse said then was "I can do nothing to him unless the doctor is here" (in Yoruba) tho after helping with oxygen.
SEE ALSO: Agony Of a Bereaved Husband: "How Lagos hospitals caused the death of my wife & unborn son"
Called his line it was switched off, checked his office he wasn't there, nobody knows his where about. When he was later Found around 5am, he wasn't emotional, no sign of emergency act through him, he wasn't audible enough when he started asking question, no first aid treatment except from the one given from the nurse, the worst part of it was that he kept insisting he wants to go pray (as a Muslim All of this was around 5:30am cos I kept checking the time.

He wrote all what to get… Ran to get them and got back. He told me to get another stuffs, went to get them… During this period he was already at the mosque.. He got back around after 6 and my son was already weak…

He kept attending to other people (tho I'm not really against that but those people are not even emergency cases cos they were only complaining about headache or body pain).
During this period my son couldn't breath fine again and he said he will need to transfer us to Ikeja cos there's no bed to admit him.. to cut the long story short… I lost my son around 10am in the morning… No treatment given, no first aid except from oxygen given, all items bought was wasted, no effort shown at all, even at his death bed no emotion at all… I'm not writing this cos I feel I should write it…

I already promised the doctor I'm gonna file a petition against him for incompetency… I don't know his name but I know they will surely search for his name through their register… He was on night shift and he's a muslim… If we don't do this,  they won't take government work serious. They feel government can't do nothing to them that's why they keep wasting lives

Please kindly help repost this till the government see this. Thank you. Ps: my son was just 9 month 2 days then… I'm pained right now and heart broken as well."
SEE ALSO: Parents Narrate Horror of Losing Only Child, Blames Hospital | See Details