"The biggest lesson I've learnt this year is not to force anything" – Blossom Chukwujekwu's Estranged Wife, Maureen Says As She Tackles Troll On Missing Him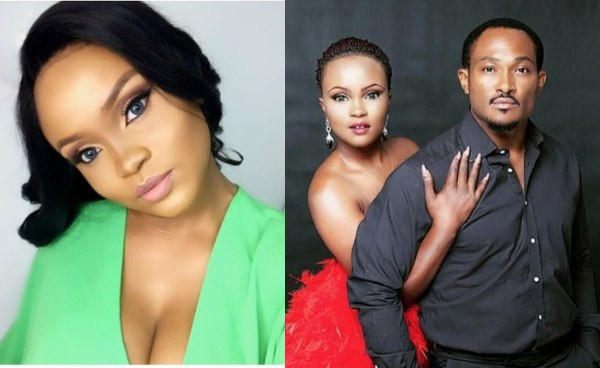 Nollywood actor, Blossom Chukwujekwu's estranged wife, Maureen Esisi was dragged into an exchange with a troll shortly after she shared an Instagram post in which she disclosed the biggest lesson she learnt this year. Maureen and her estranged husband started their love story on a truly amazing and inspiring note but things turned sour a few months back, after only about two years of marriage.
The couple declined to speak publicly of their separation but approved their mutual friend, actress Padita Agu to announce via her Instagram handle that their marriage had come to an end. Since then it's been one awkward post after another hinting on why hinge did not work out between them.
Maureen Esisi revealed that the biggest lesson she learnt this year is never to force anything which includes relationships, conversation, love and others. She added that whatever is forced is not worth fighting for.
READ ALSO: Nollywood Actress, Padita Agu Confirms That The Marriage Between Actor, Blossom Chukwujekwu And Wife Maureen Esisi Has Crashed
Maureen took to her Instagram this morning to share one such cryptic message where she said the biggest lesson she learnt this year is to never force anything including relationships, conversation, love, etc.
The entrepreneur was however dragged into an exchange by a troll who interpreted the post as proof that she was missing her estranged husband.
See the screenshots below;