Media Girl, Stephanie Coker Is A Mum For The First Time!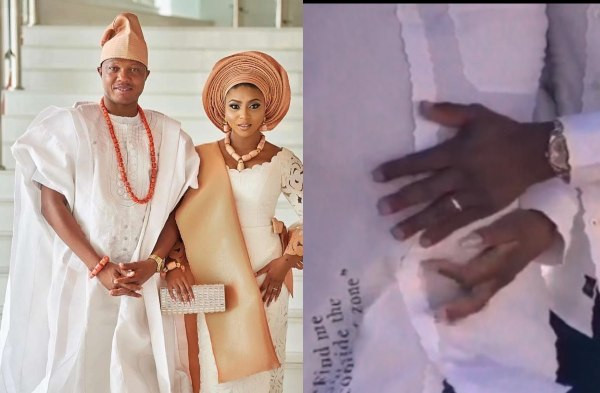 https://www.instagram.com/p/B5QSCmalQ0u/?igshid=1n3mmlq2fqxr2
Media personality and actress, Stephanie Coker has welcomed her first child with her husband, Olumide Aderinokun in the United Kingdom. The new mum sparked speculations that she was expecting a few days ago after she shared a short video in which she proudly showed off her baby bump.
Stephanie and her beau have had their fair share of marital storms, one time when Olumide was caught in a cheating scandal and another time where he was arrested on grounds of fraud.
The couple got married on the Greek Island of Mykonos in 2017, and this new arrival makes Stephanie a first time mum, while Olumide has at least one child from a previous relationship.
READ ALSO: "Marrying You Is The Best Decision I Have Ever Made." -Olumide Aderinokun Celebrates Wife, Stephanie Coker With Sweet Words As She Turns 30
Cinematographer and fiilmmaker, Kemi Adetiba confirmed that the actress has welcomed her first child via a comment she dropped on the post.
She wrote:
"Fiiiiiiiiiiiinally. I can scream from the rooftops. Just bring my boo back safe and sound. That's all I want to know. Love you, my Steph-Steph. You're legit one my favorite people in the world".
Watch the video Stephanie shared :
Stephanie Coker has also been getting congratulatory messages from her colleagues in the entertainment industry. A big congrats to her.