Actor, John Dumelo Calls For The Legalisation Of Polygamy In Ghana And Backs It Up With Good Reason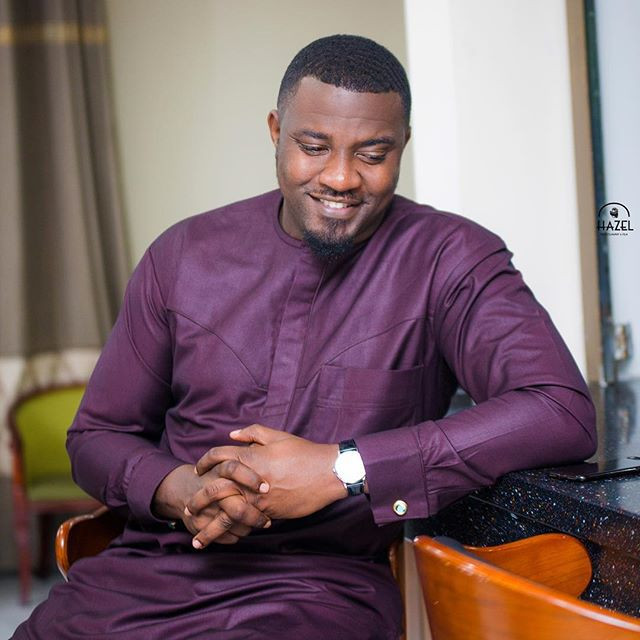 Ghanian actor-cum-politician, John Dumelo has opined that polygamy should be legalized in Ghana. The actor, while agitating for Ghana's marriage and ordinance law against polygamy to be repealed, explained that it makes sense to do so, since most married men have women they have affairs with outside their marriage, who perform the same duties as wives.
"Under customary law and Mohammedans law Cap 129, a man can marry more than one woman. Under the marriage Ordinace Cap 127, a man is allowed to marry only one woman.

If he marries more than one, he commits bigamy. I think it's time for that to be repealed.

After all most married men have side chicks and it's time elevate them to wifey stautus because they peroform the same duties."
READ ALSO: "We live together happily"- Hon. Abdullateef Abdulhakeem Talks About Polygamy & Family Harmony
John Dumelo also added that in the same vein, polyandry should legalized for women to be allowed to marry more than one man. His wife, Mrs Gifty Mawunya Dumelo, replied to his post, writing:
"Equal rights indeed …babe hurry home and meet my new new husband."
The actor's post has now been removed from his Instagram page. Dumelo also granted an interview to Accra based Citi FM. During the interview, he said there's nothing wrong with engaging in polygamy as long as the family has enough resources to take care of the large household that'll result from a polygamous marriage.
According to John Dumelo, women should also be allowed to chose multiple husbands because it is "perfect" for both ways.
He said:
"I feel that there's nothing wrong with it. I mean if our brothers and sisters who are Muslims are doing it perfectly, why not Christians?

Provided you can take care of your family and your two or three wives that's fine and I mean, I speak to a lot of Muslim friends of mine and they're okay with it, personally I don't believe in it but I feel it's good for Ghana.

The reversal is also perfect, do it both ways, do it for women also but naturally, men are like that and women aren't so you will find less women doing that but I think should be legalized."