Nigerian Man, Damiete Whose Sister, 13, Died In 2005 Sosoliso Plane Crash Gives Heartbreaking Account Of How He And His Parents Witnessed It All While Waiting At The Airport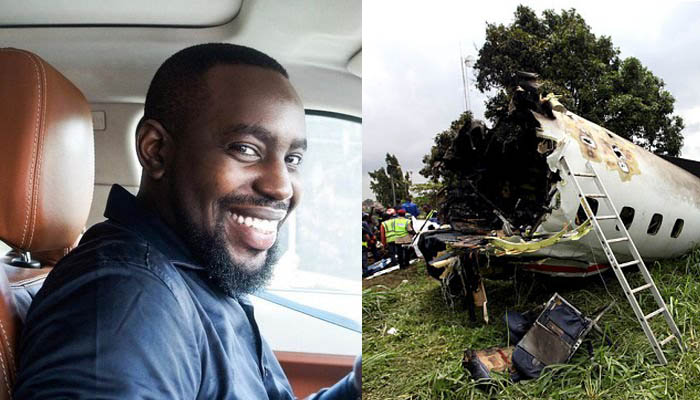 A man who lost his sister 14 years ago in the infamous Sosoliso plane crash, has given a heartbreaking account of the moment he and his parents waited for his sister's plane to land, only to hear it crash and smell the burning bodies. Damiete who shared the heartbreaking story via his Twitter page said his sister, who turned 13 a day before the crash, had just closed from school for the Christmas holiday. He had also just closed from school and his flight landed an hour before hers.
Damiete shared that he stayed at the Port Harcourt airport, waiting for his sister's flight to arrive. His parents soon joined him and they waited, together with other parents whose kids attend Loyola Jesuit College. The weather was clear, he said.
But, they soon heard the "loudest noise" after which the cloud darkened and it started raining heavily. They hoped the noise was thunder. Unfortunately, they started smelling something burning and they realized then that something was wrong.
READ ALSO: 14 Years Later, Sosoliso Plane Crash Survivor, Kechi Okwuchi Reflects On Her Life At 30
They saw airport staff huddled together, murmuring. When they asked, the staff told them a helicopter crashed. However, they soon heard an ambulance pass. More ambulances passed too, and a pickup truck. This made them wonder how many people were on the helicopter to require that many ambulances.
It was then that they realized the Sosoliso flight they were expecting had crashed. They tried to make it to the tarmac but airport security blocked their way. His distraught mother crawled through the baggage carousel behind the check-in counter to get to the tarmac.
Damiete continued in his narration that he and his father  got to the car and drove round to the tarmac. There, they found his mother on her knees. When they looked up, they saw the plane his sister was supposed to be in. It was split into two and was burning. At this point, he said his father picked up a phone, called someone, and said, "Francis, we just lost Nana."
Read the heartbreaking account in Damiete's words:
December 10, 2015 is a day I will never forget. I remember the entire day frame by frame and I doubt a single day has gone by since the plane crash that I haven't thought about my sister, Owanari.

— Babɓan kai (@dmiete) December 10, 2019
Yesterday, December 10, 2019, marked the 14th anniversary of the plane crash that killed 108 people, including popular televangelist Bimbo Odukoya. Only two people survived the crash.
One of them is America's Got Talent alumna Kechi Okwuchi and the other is Bunmi Amusan (now Bunmi Adams), who was Bimbo Odukoya's personal assistant at the time.