Yuletide: Police Reiterate Ban On Explosives And Fireworks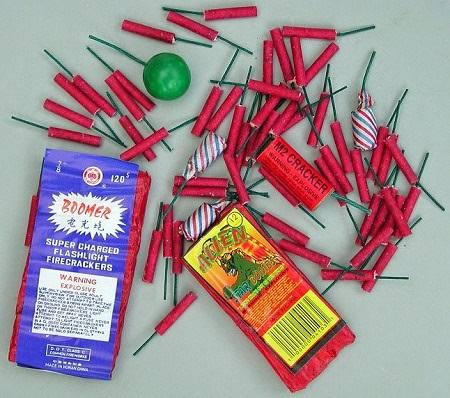 The Nigerian police force had warned ahead of the yuletide celebrations against the use of explosives and fireworks during the festive period. They warned that the use of the aforementioned posed potent security threat, adding that violators would be made to face the wrath of the law.
As a follow up reminder, the Osun State Police Command has reminded residents of the state that the ban on the use of fireworks/crackers (Knockouts, Bangers and other explosives) be it indoor or outdoor is still in force.
READ ALSO: MUST READ: Spokesperson, Frank Mba Gives Tips For Safe & Cordial Interaction With Men Of The Police Force (Part 2) 
In a statement released yesterday by the command's spokesperson, Folasade Odoro, the police said members of the public have been warned to desist from selling, buying and making use of these items as class of low explosive pyrotechnic devices/fireworks pose risks of causing injury to people and damage to properties.
The statement read:
"This could also cause distraction that may constitute a threat to security of members of the public most especially in Residential Areas, Worship Events, Relaxation and Recreation Centres and Motor parks. This warning becomes imperative as miscreants/hoodlums may capitalize on the yuletide to carry out their nefarious activities under the guise of celebration.

The Police Command is therefore warning parents, guardians, religious leaders and ward heads to check their children, wards and followers to refrain from the use of any of the aforementioned dangerous substances as violators will be made to face the full wrath of the law.

The Commissioner of Police, CP Abiodun Ige, psc urges anyone with useful and timely information on any wary person(s) dealing in fireworks to report same to the nearest Police formations/stations. Such information will be treated with utmost confidentiality.

Meanwhile, members of the public are by this medium advised to be vigilant and be security conscious. Happy celebration in advance."