Actress & Single Mum-of-Two, Juliet Mgborukwe Shares Her Conviction On Single Parenting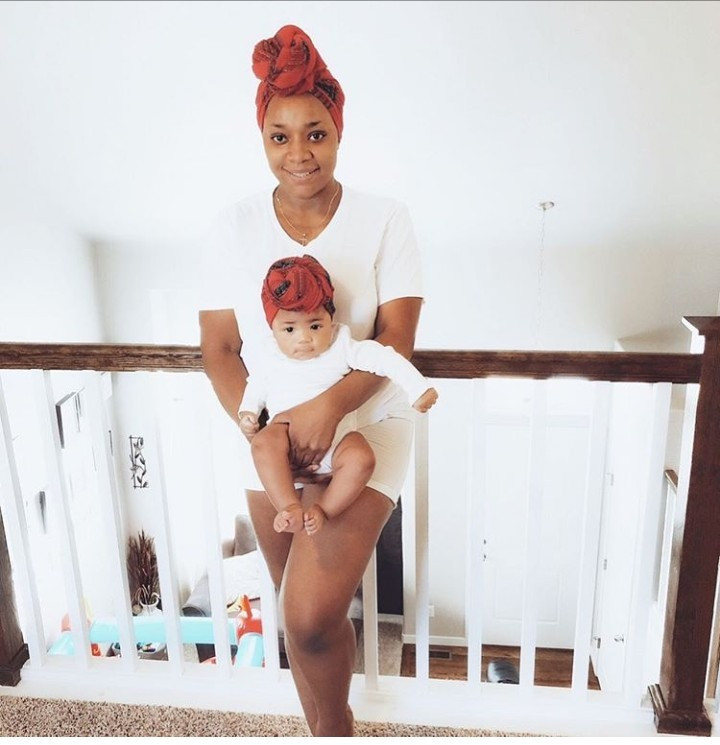 Actress and former SoundCity presenter, Juliet Mgborukwe has expressed her conviction as far as single parenting is concerned. Juliet who is a single mum herself shocked Nigerians in July 2018 when she announced she and husband, Chima Ojukwu were separating for the second time. She accused him of domestic violence and shared photos and videos as proof.
At the time, the couple took to Instagram to individually air their dirty linen, each leveling different allegations against the other. Today, the separation appears to be final, and Juliet in her latest Instagram post is affirming that she would pick being a single mother over being in an unhappy marriage because according to her, she would not set a bad example before her children.
She shared a photo of herself and daughter, captioning it with the following words:
"I'd rather be a single mom than show my children an unhappy marriage."
READ ALSO: Single Mum & Actress, Queen Wokoma Opens Up On The Lessons From Her Failed Marriage
Last year, Juliet announced plans to divorce her husband Chima Ojukwu. The couple got married in October 2011 and separated in 2012, just a few months after their wedding ceremony. At the time, Juliet said the marriage had ended over "irreconcilable differences".
In 2014, after lots of communication between the couple, they decided to give their marriage a second chance which made Juliet move to the US to start afresh with Chima. In 2015, the couple welcomed their first child, a baby boy and in 2017 they welcomed the second child, a baby girl at a hospital in the US. Fast forward to 2018, Juliet decided to finally dissolve the union citing domestic violence.
See the screenshot below: