Nollywood Sweetheart, Mercy Johnson-Okojie Make An Announcement In A Beautiful Instagram Post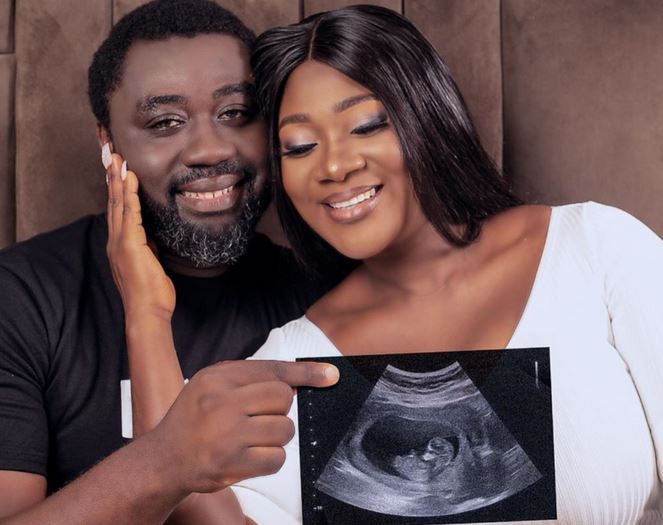 https://www.instagram.com/p/B6NiNIXFHcS/
It is a dream come true for award-winning Nollywood actress and TV host, Mercy Johnson-Okojie. Mercy and her husband, Prince Odianosen Okojie are expecting another baby on the way.
A medical scan shows that the top Nollywood star is pregnant with her 4th baby. According to the 35-year-old yummy mom who once disclosed that she had always wanted four babies, she thought she had retired from baby making business but suddenly found out she's pregnant again and so the pregnancy has brought so much joy and peace.
The delectable mother of three beautiful kids made the announcement on Wednesday in an Instagram post that reads:
READ ALSO: Why Mercy Johnson Would Like to Visit The Labour Room Again
"We're having a baby ❤️❤️ I've always wanted 4 kids…. always. However, after 3 kids, I thought I had retired from the baby-making business.

"So a while back, we found out we had a baby on the way. I can't explain the joy and peace expecting our new baby has brought, or the cravings for food that have followed. I get so emotional easily, in fact right now I've started crying from joy again.

"I'm sharing this with you my family for life, hanging on since day 1, growing with my family and I and always showing all the love. I love you all right back. Baby Okojie 2020 getting ready❤️ God bless you all!!"
READ ALSO: Mom-Of-3, Mercy Johnson Okojie Reveals Her Greatest Fear In Life
A Big congratulations to the Okojie family! May your joy be full!