This Thread By Twitter User @geewheezie On Heart Attack Is A Must Read For Every Woman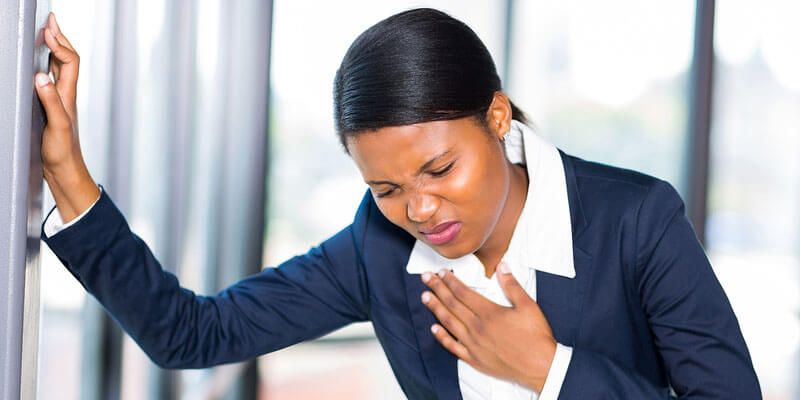 When many people envision a heart attack, they think of crippling chest pain. But a heart attack does not always have obvious symptoms, such as pain in your chest, shortness of breath and cold sweats. A woman has made a Twitter thread to the effect. For men, crippling chest pain may be the hallmark symptom, but symptoms in women are sometimes more subtle and can be more widespread around the upper body.
Obviously, symptoms in women can be easily dismissed, especially when we don't know what to look out for. One woman almost made that mistake, and nearly neglected to seek help because her symptoms didn't seem like anything important.
READ ALSO: 'Cholesterol Crystals' Are A Sure Sign A Heart Attack Could Be Imminent – Experts
A few days ago she took to Twitter to share her story in a viral thread on her handle @geewheezie to help other women see that symptoms of a heart attack, though they may seem minor, need to be taken seriously.
@geewheezie started the thread with a warning for women, in her words;
"I want to warn women our heart attacks feel different. Last Sunday, I had a heart attack.

I had a 95% block in my left anterior descending artery.

I'm alive because I called 911. I never had chest pain.

It wasn't what you read in pamphlets. I had it off & on for weeks.

The day before my heart attack, I drove 6 hours to help my mother who lives in another state.

I thought I should go to a dr but I had to help my mom who is 90 &

I'd just thought it out because it wasn't real bad."
It's one Twitter thread that could very well save your life.