Afro Music Singer, 9ice Spills On Why He Took The Decision To Finally Walk Down The Isle With His Third Baby Mama, Olasunkanmi Ajala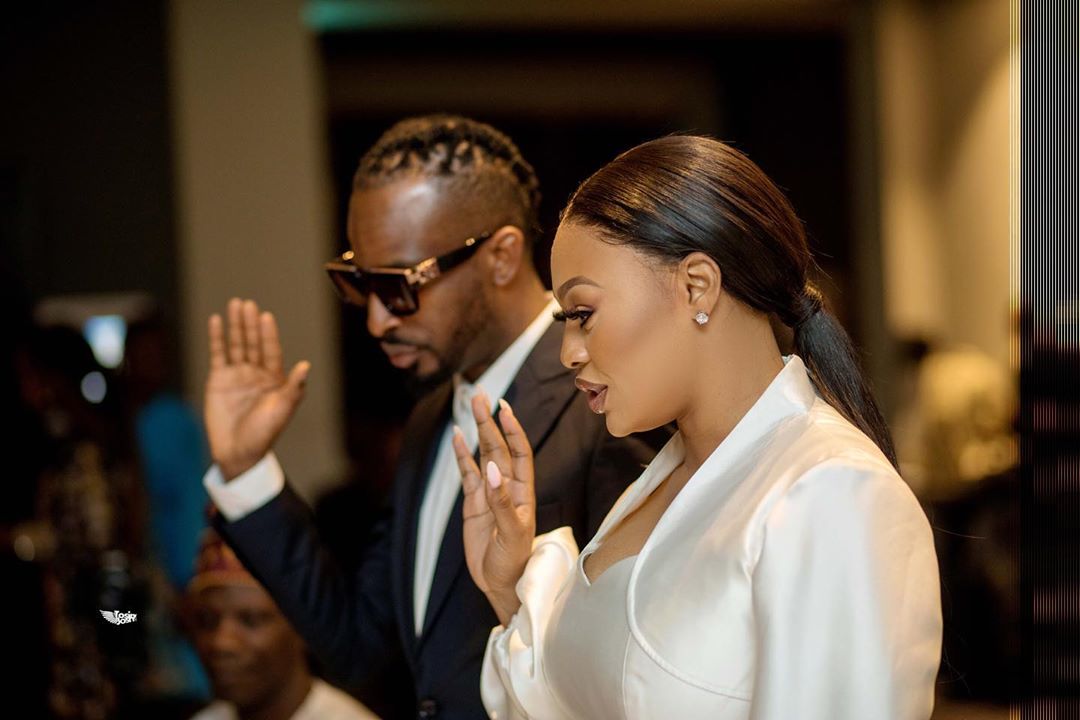 One of Nigeria's music stars whose love life has been in the eye of the public, Abolore Akande, popularly known as 9ice, has finally given marriage another shot after his messy split with first wife, Toni Payne, almost 10 years ago.
The 39-year-old singer who has four children from three different women got married recently to his age-long girlfriend and third baby mama, Olasunkanmi Ajala after many years of dating.
According to sources, the newly married have been dating for about 8 years now and 9ice who has a boy from his ex-wife, Toni Payne, a set of twins from Victoria Godis, and a daughter with Olasunkanmi, has shown that he truly loves her in so many ways.
Over the last few years, the 'Alapomeji crooner' has repeatedly told all those who care to listen that Olasunkanmi is a wife material. No wonder why he made good his sentiments by marrying her.
In a recent chat with City People Magazine, the elated husband revealed why he took the decision to walk down the isle with her at last. According to him:
"She has been a very nice partner and friend to me. She is cool and calm. She has become my friend and what's the best partner anyone can have if not the girlfriend/partner/baby mama who has become your friend."
READ ALSO: "I Wish All My Children Came From One Woman" – 9ice Tells Us Why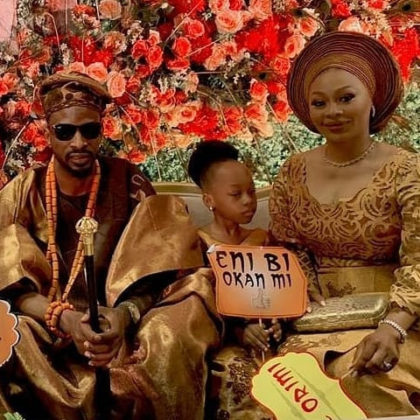 Those close to 9ice knew their relationship was altar bound because of the soft spot 9ice has for her and because she has been very understanding of her partner, sources revealed.
"There is a chemistry between them that passeth all understanding," revealed an insider.
9ice found in her a very accommodating and dependable woman who is constantly committed to the continued progress and success of her husband's career.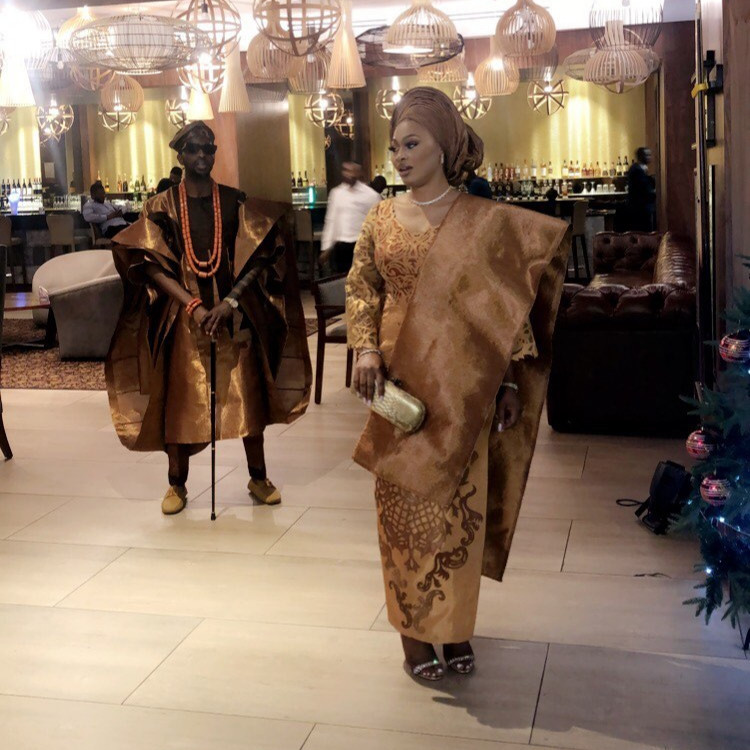 She also decided from day one to keep a low profile and allow her husband take the shine. 9ice has also over the years put her through various tests and she passed all, revealed another source. Since Olasunkanmi had her child, she has been nicknamed Iya Michelle.
READ ALSO: Toni Payne Thankfully Reflects On Her Single Parenting Journey As Ex-Hubby & Baby Daddy, 9ice Walks Down The Isle With 3rd Baby Mama
Sunkanmi and 9ice had performed the Registry and Engagement legs of their wedding ceremony on Boxing Day, Thursday December 26. The event, which was held at Radisson Blu, Ikeja GRA drew just a sizeable crowd of just one hundred guests.
The duo had their white wedding ceremony and reception yesterday, Monday 30th December 2019 in Lagos.
That 9ice married Iya Michelle didn't come to many as a big surprise because it has been obvious all along that 9ice loves her. About 4 years ago, he hosted a birthday party in her honour at a popular hangout inside Ikeja GRA in Lagos.
Congratulations to them!