South African Man Shares Unbelievable Reason Why He Cheated On His Ex As He Apologises To His Ex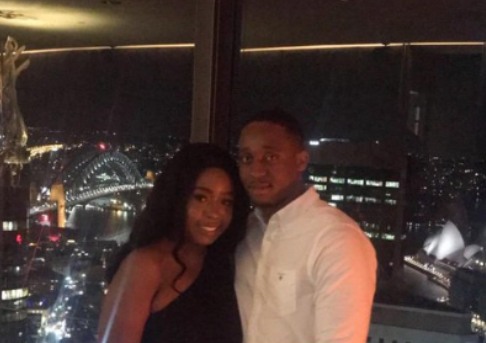 A Twitter user, @karumazondo_t has left other users on the app confounded after he shared the reason he cheated on his girlfriend. The man who happens to be South African was reacting to his now ex-girlfriend's post about her most shocking breakup of 2019.
In his reaction, @karumazondo_t admitted that he shot himself in the foot by messing up a beautiful relationship, while revealing that he cried real tears when it dawned on him that his girlfriend would leave him over his unfaithfulness but he didn't cheat because he wanted to.
According to @karumazondo_t, he did it for his girlfriend but the reason he gave for his action is unbelievable to say the least.
The whole drama started to play out when a Twitter user shared a tweet, asking:
"Which break up shocked you the most in 2019?"
Another Twitter user @_iamtheegirl who happens to be the woman cheated on by @karumazondo_t, sharing a photo of them both replied,
"Mine!".
Well, the ex-boyfriend jumped on her post to apologize and reveal that the breakup hurt him.
He wrote:
"Tbh I've never told you this, but the first time it all fell apart I actually cried real tears. The sheer realisation that I had fucked up a good thing…2019 was real messy. New year, new me?"
READ ALSO: Twitter User, @boluxxx Shares Reason She Thwarted Her Boyfriend's Plan To Propose 5 Years Ago
Twitter users were unsympathetic and told him that he isn't sorry that he cheated but is only sorry because he got caught. A Twitter user wrote:
"smh. I find these posts hilarious. My G, as guy you will get some women interested in you. You wanted to cheat and you did, you got caught. simbol."
And that's when the ex-boyfriend explained why he cheated. According to him, he cheated for his ex-girlfriend's sake. He said he did it to build her character with the trauma. He wrote:
"It's not necessarily that I WANTED to cheat. If anything it was for her more than for me. I cheated because I felt she needed the trauma for character development. She didn't see it like that thus the apology."