"I lost it all" – Nigerian Mum, Uche Osagie Speaks After Her Three Children's Death In New Year's Crash In Canada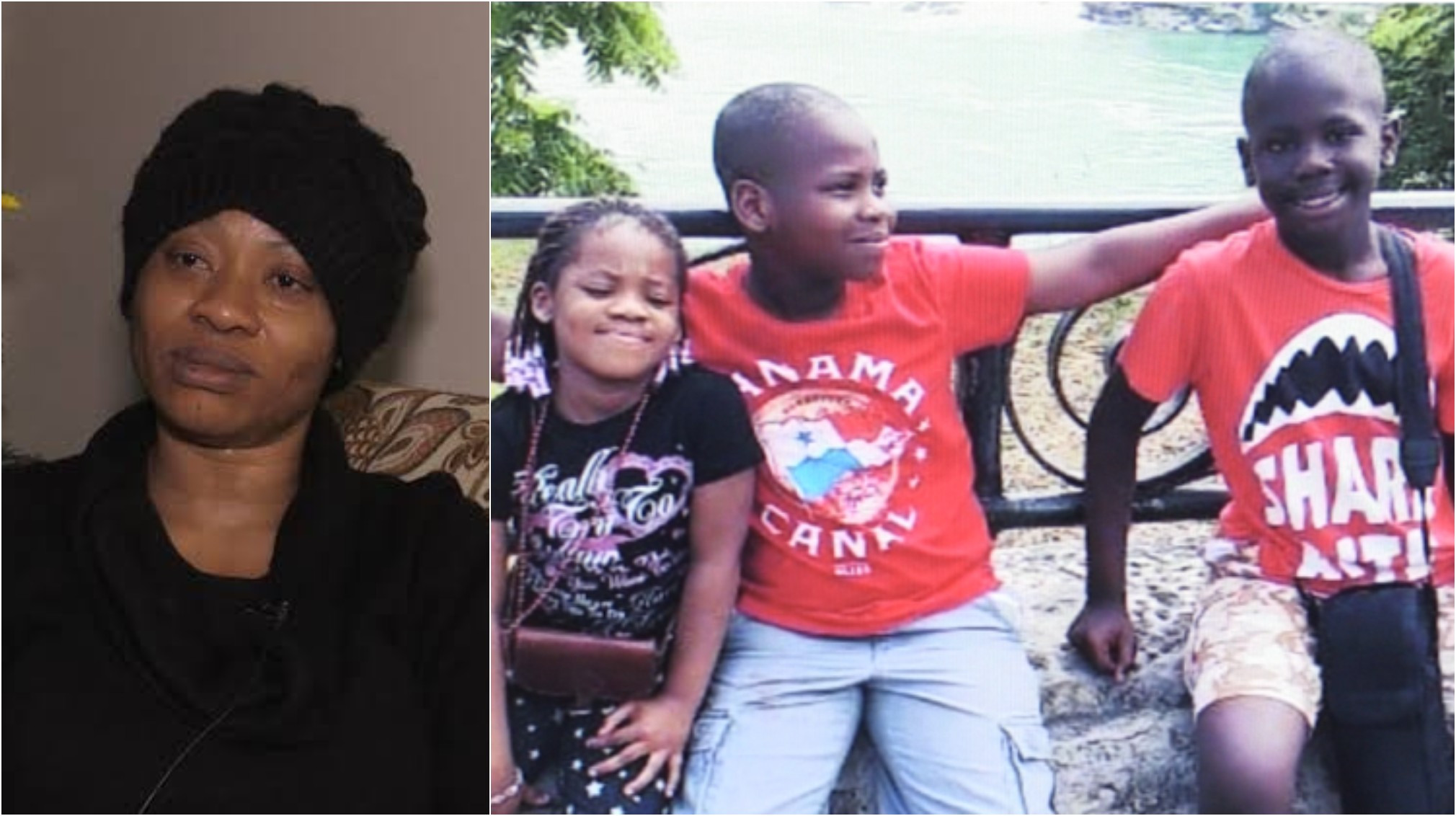 The new year has started on a rather sour note for a Canada based Nigerian mum and she's lamenting her woes. The distraught mum, Uche Osagie lost her three children in a car accident which occurred on New Year's Day.
Narrating how the devastating and unimaginable loss occurred, Uche said her three children died in the collision which took place at northern Ontario highway while on her way to file an appeal for permanent status in Canada.
The Nigerian mother who fled Nigeria eight years ago with her two oldest children for a better life in Canada, said she was travelling to Toronto to get a lawyer to file a federal appeal after receiving a letter that her second appeal had been denied. The Osagies were, in fact, returning from that mission when their vehicle struck a rock-cut on New Year's Day. The collision occurred close to the Highway 144 turnoff on Highway 17, just 20 kilometres shy of their home in Chelmsford, reports CBC.
READ ALSO: Distraught' Mom Eucharia Anunobi Shares Photo of Son's Corpse With Heartbreaking Message
The distraught mother said;
"I thought I was doing the best thing for them to bring them to Canada to give them a better life, but I don't know anymore. 

"The celebration they longed for, they are no longer here to celebrate. So, to me, I think I'm a loser. I lost it all. All my fight, everything, is in vain and I ask myself, once again, and I keep asking God, 'Why did you keep me?' You should have taken me and let those children have a better future. It's all about them. I lived all my life for those kids."

"My son Destiny said 'no, I'm not going back to Nigeria,' "
Osagie told CBC.
"'I want to live in Canada. I would rather die than be deported.'"
Destiny, 11, was the eldest of the three children killed in the horrific crash. Brother Flourish, 10, and sister Britney, 6, also perished. Gerry Lougheed Jr. said the situation is among the saddest he has dealt with in nearly five decades as a Sudbury funeral director.
"For a whole family to be devastated like that is just unbelievable. When you have children at that age and so full of life – I'm sure they had friends at school and played games and all that fun stuff – and then in a matter of moments to have those three lives taken away, it's terrible."
He told the Star.
Flags flew at half-mast Monday outside Chelmsford Public School, where the Osagie children were pupils, and the Rainbow District School Board offices on Wembley Drive. Mental-health workers were on hand at the public school to provide support for classmates.