Sister Of Music Duo, PSquare, Mary Joy Okoye & Hubby, Nollywood Actor, Emma Emordi Air Dirty Laundry On Social Media Over Their Marriage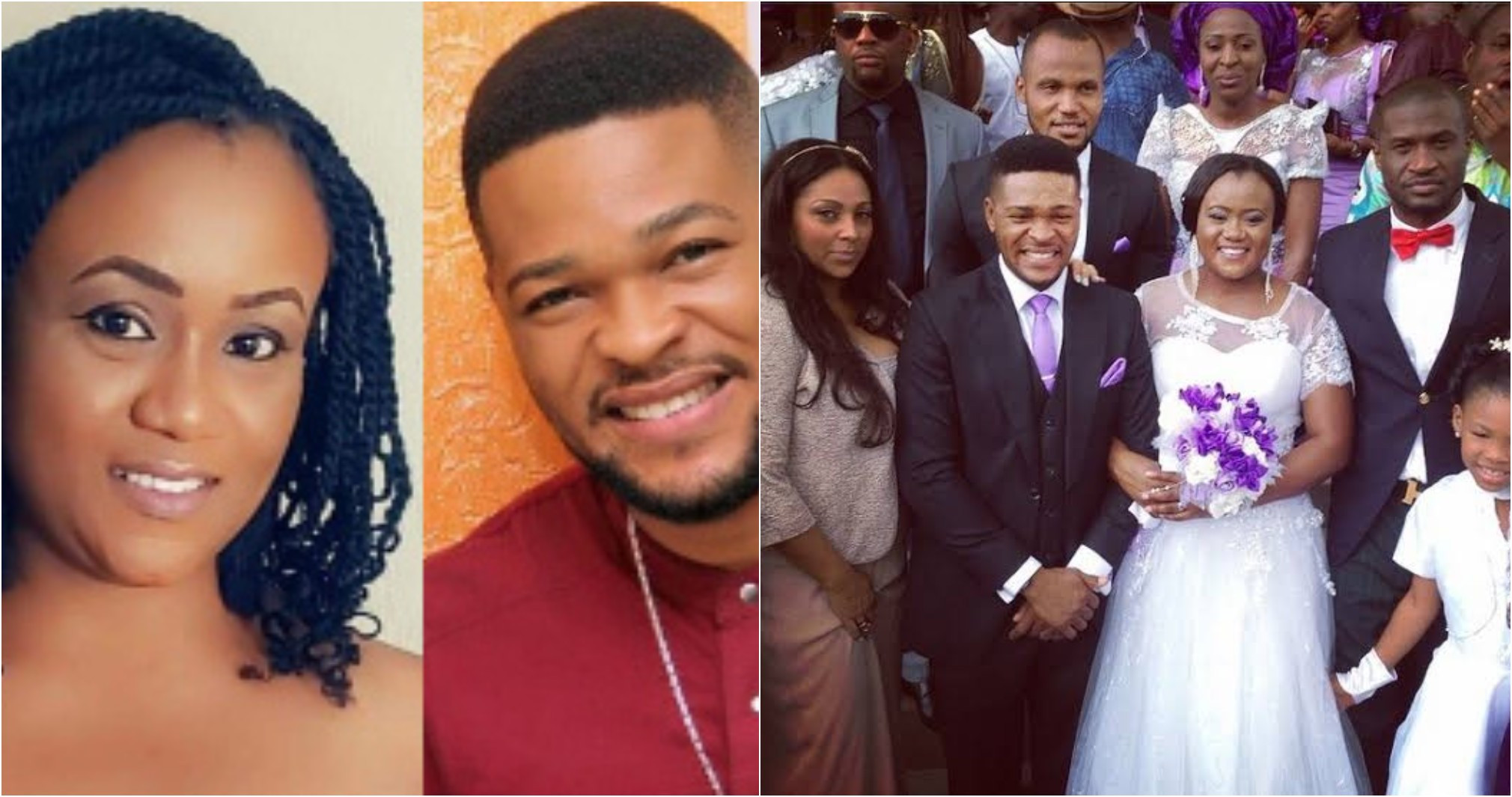 Former music duo Peter and Paul Okoye's sister, Mary Joy Okoye has confirmed the end of her marriage to Nollywood actor Emma Emordi after publicly recounting all that happened while they were together.
Reacting to a Facebook post which asked users "Your ex is good at?", Mary alleged that her estranged hubby and father of her child was good at stealing and sleeping around.
She wrote;
"Sleeping around and stealing, so hes good for nothing and usrless to his family and the world".
In a rejoinder comment after being queried on why she chose to publicly paint her ex dirty, Mary alleged that she was infected with STDs by the actor and also caught him in bed with another woman.
She wrote;
"My dear don't take it personal ok…..its out of experience wait until u marry a man who will infect u with STDs, stole all you ever worked for…..

you catch him in bed with another woman and then he will tell you he gained nothing from the marriage even after giving him a son,

then you will know where I'm coming from….I pray you don't meet such……… "
READ ALSO: Celebrity Mum, Dakore Egbuson-Akande Shuts Down Divorce Rumours As She Celebrate 10th Wedding Anniversary With Hubby, Olumide
Emordi, thereafter took to Facebook to break his silence, dropping subtle shades, suggesting Mary robbed him of peace of mind and mental health.
The couple got married in 2014 and a few hours ago via Facebook, after Mary confirmed that their marriage was over.
Emma reacted to her allegations via his Facebook page, writing:
"The man or woman you choose to be your partner affects everything in your life: your mental health, your peace of mind,

the love inside of you, your happiness, how you get through tragedies, your success, how your children will be raised, and so much more..

choose very wisely… Soon a story will be told to the surprise of all man.. happy weekend my people…".