How Standing Firm And Trusting My Instincts Against All Odds In My Marriage Paid Off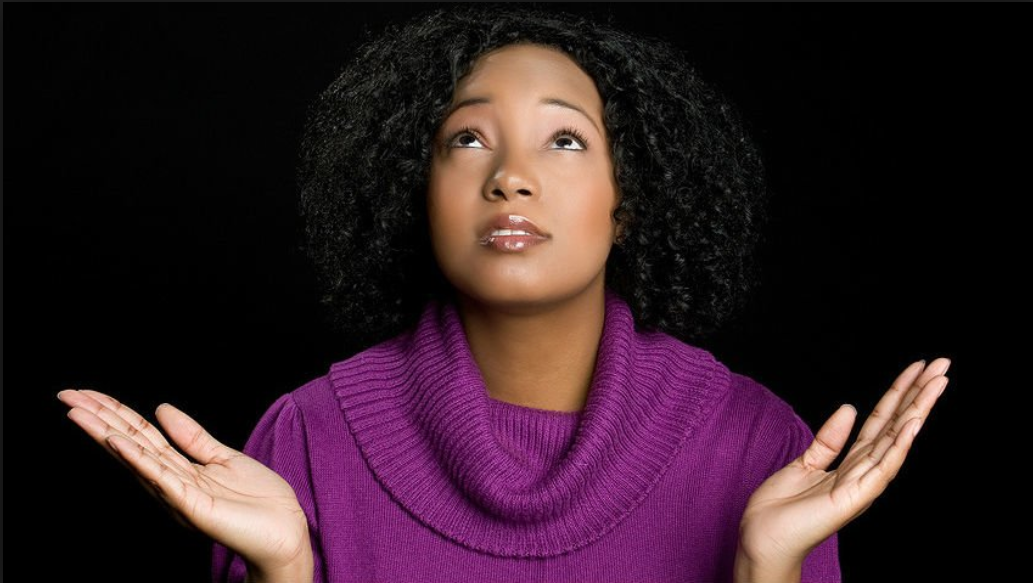 Good morning to you and happy new year. I'll tag the title of this piece as 'Standing firm and trusting your dreams and instincts in marriage.'
Three years ago, I passed by a state owned estate in my area under construction and I was fascinated. Went into the site to check, after all looking and wishing is free. I made enquiries without having up to N1m to my name.
Luckily, I met the project manager that day. He told me the cost of a three bedroom and also gave me the contact of someone I could speak to at the ministry. I left the site happily with wishes and prayers that I will own one of the 3 bedroom flats by God's grace.
READ ALSO:Dear MIMsters: I Welcomed My Stepson Into My Home And See What He Did
I told my husband about it. He smiled and gave me that look of 'you don come again with your big big dreams.' I started thinking of how to raise money as I was informed that there was no mortgage on the scheme.
I went to the ministry in company of my husband, bought the form (form was 10k) and applied to buy a 3 bedroom apartment in the estate.
Luckily, I met the commissioner on one of my various persistent visits to the ministry to let him know of my intentions and he took me to the director in the ministry and assured that I'll get what I wanted.
I kept praying and strategizing on how to raise the funds while waiting for provisional allocation. I earn more than my husband so I couldn't bother him about raising funds.
On my next visit to the ministry, I was told that all the 3 bedroom apartments were sold out so I should just accept a 2 bedroom. I cried! I was sad that despite my fasting and prayers, I didn't get what I desired but still thankful that we got a slot at least.
READ ALSO:Dear MIMsters: My Mother-In-Law Is Hurting Her Children And This Is Why
My husband consoled me as we started to see how we could raise the funds in 90 days. I sold my car, sold my jewelry and sold a portion of a landed property I had in lagos suburbs. I got a bank loan and a cooperative loan. I also got a non interest loan from my in-laws to pay back at my convenience.
By God's plan and mercy, we made up the payment for the 2 bedroom flat and got the keys last year.
All through this time, there was a change in government which meant that there was a new commissioner and PS of the ministry. I kept begging ministry officials who were willing to listen to help me get a 3 bedroom because that was what I desired but I collected the keys to the 2 bedroom and went home.
The design of the estate had a block of 12 flats consisting of 4 units of 3 bedroom flat and 8 units of  2 bedroom flat. It meant that a 3 bedroom unit was twice the size of a 2 bedroom flat with a price difference of N3m. So I concluded that buying a two bedroom was not a fair bargain.
Months after, I met someone who was willing to 'trade' his allocation with mine and it would cost me N2m. Then the drama started.
READ ALSO:Dear MIMsters: He's Got all the Great Qualities But this One Important Thing Makes Me Want to Quit
I informed my husband who didn't like the idea. He felt I was asking for too much, that we should just stick to our 2 bedroom allocation and be happy. After all, we knew it was by God's grace we even got the 2 bedroom allocation despite all the bureaucracy that usually happens with government transactions.
The estate is in town, near to my children's school and my husband's business. It's also not far from where my parents-in-law live, so for me it was a very good bargain.
My husband disagreed with me. He was well convinced that we could still do well with the 2 bedroom and there was no point lobbying for 3 bedroom. This was even after I explained to him that our children are growing older and won't be sharing the same room in few years to come. Our daughter is 8 yo and son is 6 yo, we hope to have one or 2 more, if God wills. There was no way I would be comfortable in a 2 bedroom flat knowing we had a chance to take a better slot.
READ ALSO:Dear MIMsters: Why Is My Own Mother Treating Me This Way? I Am Heartbroken!
All efforts to make him understand that I acknowledged that I was highly indebted but I felt it was worth it to get an additional loan of N5m fell on deaf ears. After all he works. I have also invested in his business over the years because I envisaged that a time will come when I may have to start paying loans. I also started a side business. But he refused to listen to me.
I explained that the extra loan I would get won't affect my current income which we had been fine with. It only meant an increment in repayment period. I was hoping to get the balance from a cooperative, and sale of my jewelry, my allowances and proceeds from my business. I was willing to stake it all for the convenience of our family but he just didn't see why we should take the chance.
I kept persuading him but without luck. Then I discussed with his mum and sister. They all agreed with me that it's good to take the chance. I knew that my income would be totally cut short as a result of the debts I had incurred but I didn't mind. I felt that buying the 3 bedroom flat was the best deck because it meant I won't be paying rent again. Most often, I pay more than half of our rent every year, we share all the bills. I conveniently pick major bills I know he can't afford because his business is young as he became a full time entrepreneur just a year ago.
READ ALSO:Dear MIMsters: Perhaps God is Bias. Perhaps, He doesn't love me. I feel so unworthy!!!
For me, getting the 3 bedroom flat was best bargain as it meant I won't be paying rent again.
I reminded him that his responsibility as the man of the house was to provide for me and the children. With rent out of the bills, he will be able to take care of our feeding and children's school fees by God's grace while I continue to pay off my debts so that in 3 years, I'll be done paying by God's grace.
For weeks, no one was able to convince him that we should take the chance. Not even his mum and his sister!. I felt bad and cried, that the only reason I couldn't buy a property I desire is because my husband doesn't feel so?!.
Then he threatened to separate! He told me that if I went ahead to lobby and pay for the 3 bedroom, then I should go and live there alone!. He said that he will find a smaller apartment he can afford and live there alone. I said okay, if he wants to rent a cheaper apartment, I'll go with him and the kids since the bill will be totally on him but he should please allow me to get the 3 bedroom so I can put it on rent. At least a rent of N1m per annum will enable me payback my debts faster. He still refused!
That was the straw that broke the camel's back. I calmly told my husband that I felt we were not compatible. His family and I can't be wrong at the same time. I've been praying about this issue for years and now that the chance has come, he is the one that wants to scatter it?!.
READ ALSO:Dear MIMsters: Am I Just Being Paranoid Over How My Husband Is Treating My Mother?
I told my mum in-law that I love her a lot but a time will come when I may have to leave her son because our ideologies about taking chances with finance won't work anymore. We'll still remain good with each other though because she has been very good to me. We're so close that I hide nothing from her. I explained to her how I felt I was walking on eggshells in the union because anything I do makes my husband feel it is because I have more money even when it's for the benefit of all of us.
I also told my dad to call for a family meeting to see how elders could convince my husband. I continued to cry and pray to God that I really wanted the matter to be resolved. I 'stayed on my lane' while doing all my responsibilities. He started to realize that I wasn't going to bulge and I wasn't happy.
After the whole drama last year, I advised that we needed to go for marriage counseling. He asked me to get one, I did and took the chance to express myself to him. We were both counseled and he realized that he was very wrong to threaten me with separation even though I believe he said so because he was angry.
He eventually told me to go ahead grudgingly.
READ ALSO: Dear Mimsters: My Marriage is an Ordeal and My Husband is Depressing. How Do I Win?
I paid the balance, got keys and we moved to our new flat last month.
Now he's the happiest man. He's been thanking and praying for me ever since we moved into our new 3 bedroom apartment. He calls me his superwoman. My in-laws too are very happy that I stood my grounds and ensured that we got the best bargain.
The end