Married Nigerian Man, Tomiwa Immanuel Shares Practical Tips With Men On Actions To Take To Stay Faithful To Their Spouses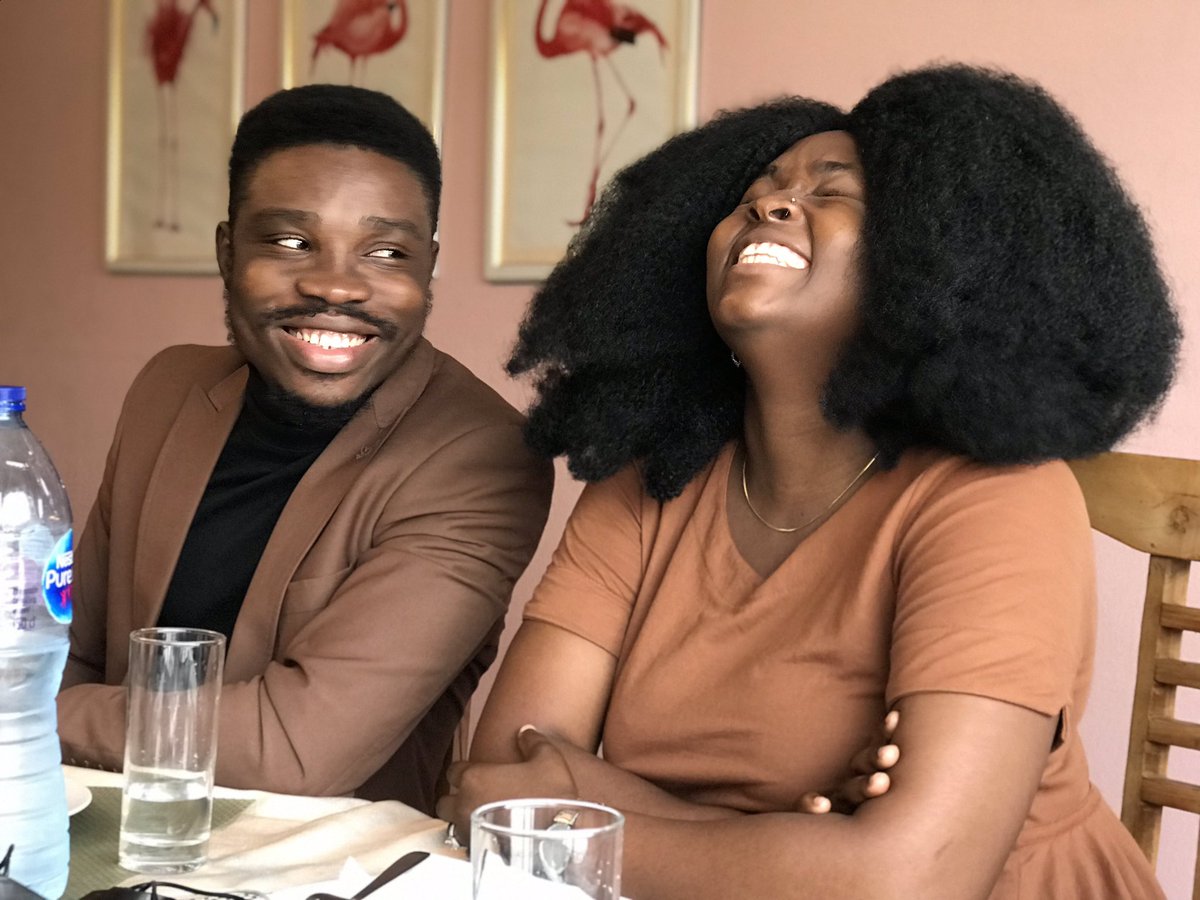 A married Nigerian man has shared with other men steps they can take to stay faithful in their marriages. Twitter user, Tomiwa, @TomiwaImmanuel said men are moved by what they see and acknowledged there's a lot of temptation online; with images of barely clad women looking pretty and irresistible, strewn all over social media. He said that reality makes it harder for men to avoid cheating,  but he has some tips that he considers really beneficial for men who take their marriages seriously.
To combat the problem, Tomiwa advised men that men create a folder on their mobile device with their wives' sexiest photos. He added that the said folder should be visited each time a man finds himself tempted by another woman's photo online, asserting that the method works.
Tomiwa, who opined that, it is disgusting for a man in a committed relationship to keep leaving suggestive comments under the photos of random women on social media said his idea can help men act more honourably.
READ ALSO: Star Actor, Lateef Adedimeji Tips Husbands On How To Treat Their Pregnant Or Menstruating Wives
He gave a caveat; for his method to work, men have to marry a woman who is their "spec". He added that men should also invest in their wife to make her look her best and more attractive.
Read the full thread below:
"Brothers, if you are in a relationship or married, this thread is for you. It's a practical tip on how to stay faithful and stay out of trouble.

They say men are moved by what we see. I agree. Another fact is that the TL/IG is loaded with pictures of very attractive ladies and it's almost like clockwork; you see her pictures, you 'fav' them, you open her profile, next thing you're in her DM, being plain stupid.

Maybe she rejects you and makes fun of you on the TL. You'll now cast and bring shame upon someone's daughter unnecessarily. "Girl, isn't that your boyfriend/husband always being thirsty on girls' pictures upandann?" Ew. God forbid.

This thing is actually really bad. Guys, please respect your woman. If you think another girl's picture is fine, at most, just like the picture and keep it moving. Don't be in the comments putting *tongue  emoji like a homeless dog.

Or maybe the fine girl gree for you.
Before you know it, you've cheated on your partner and you're begging for forgiveness.

She may forgive you, but you'd have hurt her in a way that she'd never forget and she simply won't trust you the same.

So what do you do when you see a fine girl's picture and it seems your brain is scrambling?
Follow these steps:

1. Go to your photo gallery.
Create a folder of your woman's photos. Curate them with diligence and make sure these are the photos that most blow your mind and leave you in awe of her beauty.

[if you're married, this folder can include some inappropriate photos…wink wink.]

2. Name this folder well.
Think of the pet names you call her that make her smile or blush.

The name of the folder/photo album should be sweet enough to burst your brain even before opening the folder, regardless of the fact that the pictures aren't even new.

Go to this folder and scroll/swipe patiently.

Look at your woman.

Appreciate her features.

Appreciate her character.

Gaze upon her smile.

Remind yourself that she is more than enough for you.

If you truly love her, this will work like magic EVERY TIME.

Don't forget: Love is not a feeling, it's a combination of feelings, duty and commitment.

Put in the work so that your feelings won't have to carry all the load…if not, they'll burn out.

Side note: MARRY YOUR SPEC!

Be honest with yourself and make sure you are very with someone you are actually attracted to.

I'm not encouraging you to be solely minded about physical attributes, but whoever tells you it's not important is deceiving you.

It's easier to ignore food outside when you love what you eat at home [another wink for my MARRIED brothers].

Eyyss. Unmarried nigglets, you do not understand what I just said IJN.

Men are moved by what they see yeah? Well then bombard your eyes and mind with images of your woman and stay over the moon for her and her alone.

Hype her pictures. Send her DMs as if you're just setting p. Message her incessantly.
Let your eyes be focused."
See the original thread: 
Brothers, if you are in a relationship or married, this thread is for you.

It's a practical tip on how to stay faithful and stay out of trouble.

— TI ? (@TomiwaImmanuel) January 22, 2020