Judge Sentences Mum-Of-Two, Maryam Sanda To Death By Hanging For Killing Her Husband (VIDEO)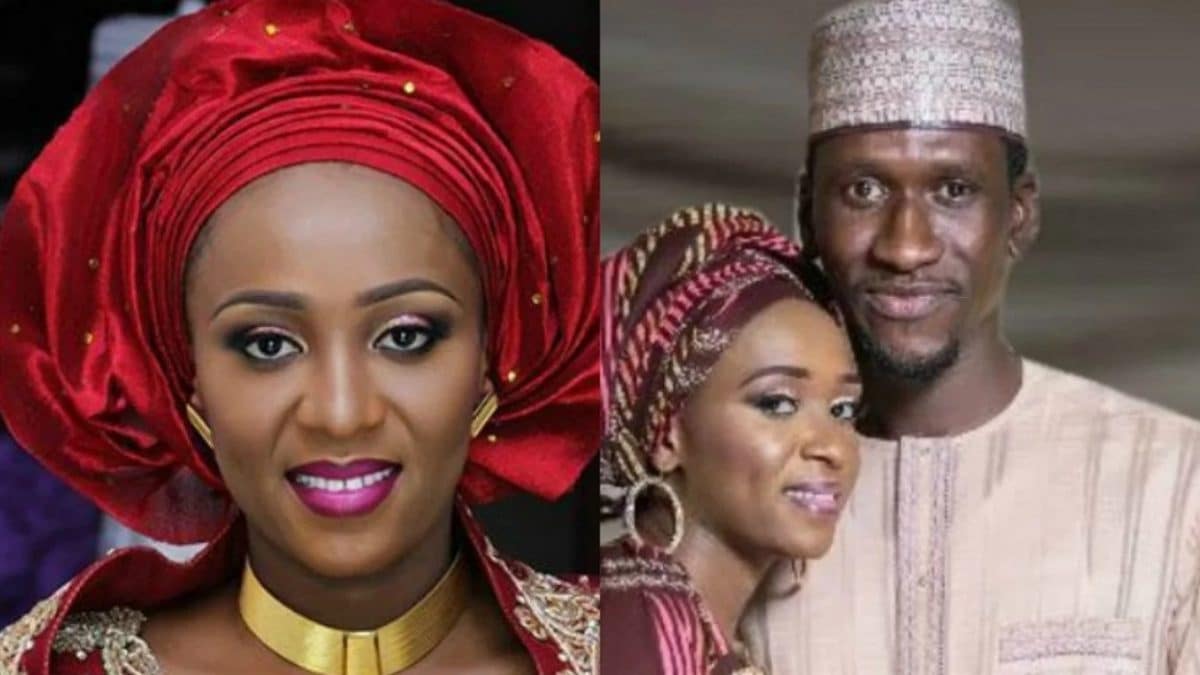 The high profile case involving abuja-based mum of two and her late husband's family has reached a palpating point. In a fit of blind rage, mum-of-two, Maryam Sanda did the unthinkable; she allegedly stabbed her husband to death.
While the case had been ongoing since the incident about two years ago, an Abuja based court, yesterday found Maryam guilty of killing Bilyamin Bello.

An FCT High Court in Maitama  found the mum-of-two guilty and thus convicted of her charges for which she has now been sentenced her to death by hanging. The court pronounced the sentence yesterday,  Monday, January 27, 2020 leaving Maryam crying and wailing loudly.
Sanda had on November 19, 2017 stabbed her husband, Bilyaminu who was son of former Peoples Democratic Party National Chairman, Dr Haliru Bello, to death following an allegation of infidelity against him after seeing a text message on his phone.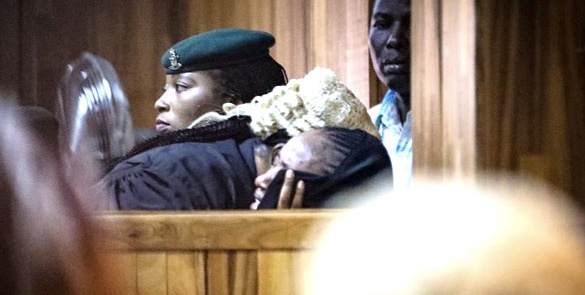 READ ALSO: Alleged Husband Killer, Maryam Sanda Opens Up On How It All Started
Earlier, the judge stood down the matter for five minutes following the drama that ensued after the conviction was passed. According to reports, Sanda fled the dock immediately the judge convicted her. However, court officials and prisons officials dragged her back into the dock.
The judge was forced to rise after several women started wailing in the court room, one of them who made attempt to approach Maryam was ordered to be taken away by the judge. Justice Yusuf Halliru rose for 5 minutes to return for sentencing.
He held that there was circumstantial evidence coupled with Sanda's testimony and statement to the police. The judge ordered that she should be remanded in Suleja prison till she exhausts her right of appeal. He said the offence for which the convict was convicted was based on Section 221 of the Penal Code.
"It has been said that thou shall not kill. Whoever kills in cold blood shall die in cold blood,"
the judge said.
"Maryam Sanda should reap what she has sown,"
he said, adding,
"it is blood for blood".
Maryam kept wailing and shouting "Inna lilahi Inna rajihun", while efforts were being made by her family and lawyer to console her.
She was reportedly heard saying,
"I was fasting and praying … Ya Allah, why?"
as court officials announced that the judge was about to return for sentencing.
Sanda's mother and other sympathisers were pictured weeping as officials whisked Maryam Sanda away from the Federal Capital Territory (FCT) High Court in Abuja after she was sentenced to death on January 27, 2020.
Watch officials whisk Maryam away after her sentencing…
VIDEO: The moment Maryam Sanda was led out of the court after death sentence | TheCable https://t.co/AEfGVPnKe6 pic.twitter.com/ez63xFwDw1

— TheCable (@thecableng) January 27, 2020
See more photos below