What Nigerian Soldier, Bilyaminu Ladan Has To Say About A Man Checking His Wife's Phone Is Causing Outrage On Social Media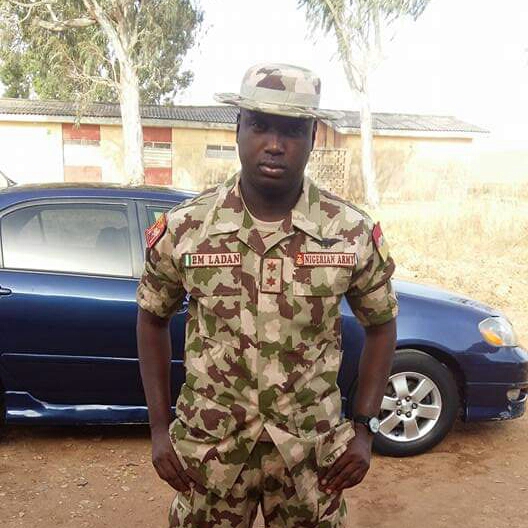 A Nigerian soldier, Bilyaminu Ladan Mada took to Facebook to share his thoughts about phone privacy in  marriage, but particularly in a Muslim marriage. His post was likely informed by the recent sentencing to death by hanging of mum-of-two, Maryam Sanda who stabbed her husband, Bilyamin Bello to death. Maryam failed to bridle her anger after she allegedly found nude photos of a different woman on her husband's phone, things got heated and in one regrettable moment, she did the unthinkable. Well, Bilyaminu Mada has said it is against the will of God for a woman to check her husband's phone but that it is very permissible for the man to check hers.
The soldier stated that God permitted men to marry up to 4 wives if they wish to, therefore if a man is courting a woman or has a girlfriend outside his marriage, it doesn't qualify as cheating. Bilyaminu, though, failing to support his claims with scriptural evidence stated that God forbids a woman from checking her husband's phone, while he can check hers.
READ ALSO: Man, Echezona Enebeli Gives Reasons Why A Woman Should Not Aspire To Be More Successful Than Her Hubby
He explains that the reason for his position is because a woman is permitted to have only one husband, therefore, it is not expected that the man will find anything that may hurt his feelings in her phone, meanwhile, the same can not be said of the man. Mada's post has caused quite an outrage.
He wrote; 
"Good Afternoon ladies and gents. Sorry, I just want to drop this here. For the Muslims, God the Almighty permit a man to marry up to 4 wives if he so wish and can do justice. So dating a lady outside doesn't mean/qualify that am cheating on my wife. For the fact that she is the only one at home shows that I can bring three more.

Cheating  is when u are having extra marital affair pls. Ladies that feel their husbands are cheating on them because they are dating another girl aside having them as wives, my question to u is "is ur husband having 4 of u?"

Also note, it is forbidden for a wife to check her husband's phone but very much allowed for a husband to search his wife's phone. The reason is "he is at liberty to marry more than a wife, so is possible he has a girlfriend and if the wife see their chat or messages, she will be hurt.

So to avoid violence, God forbids her from checking his phone. But for the husband, he can check her phone because she only belong to him and it is believe she does have any secret to hide from him in that phone that will hurt him. So pls lets understand."
See the screenshot below: