30 Hours Old Baby Becomes Youngest Victim Of Coronavirus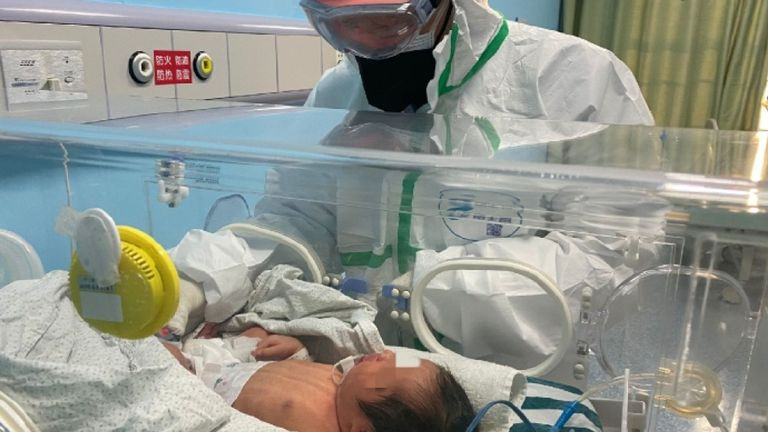 A 30 hours old baby has become the youngest Coronavirus case since the outbreak of the flu-like virus which has killed over 565 people.
The medical test which confirmed that the baby who was born on February 2 in Wuhan is infected with the virus, has led to speculation that the lethal illness could potentially be passed from a mother to a fetus as the baby's mother tested positive to the virus before giving birth.
The baby weighed 3.25kg at birth (7lbs 2oz) and is now in a stable condition and under observation. Dr Peter Hotez, dean of the National School of Tropical Medicine at Baylor College of Medicine in Houston who also developed a vaccine for Sars (another Coronavirus which spread in China in 2003), said there is more to know about the virus.
READ ALSO: Coronavirus: Nigeria and 12 Others Listed As Top Risk African Countries
He said;
"We're still in the deep learning curve about this virus.

There's more we don't know than we do know about the new Coronavirus.

We know it happens for instance in HIV-Aids, but even there in the pre-retroviral drug era when I was taking care of infants with Aids, even in untreated mothers it was still only about 25% [of cases]". 
Chief physician of Wuhan Children Hospital's neonatal medicine department, Zeng Lingkong, told Reuters;
"This reminds us to pay attention to mother-to-child being a possible route of Coronavirus transmission."