First Coronavirus Case Confirmed In London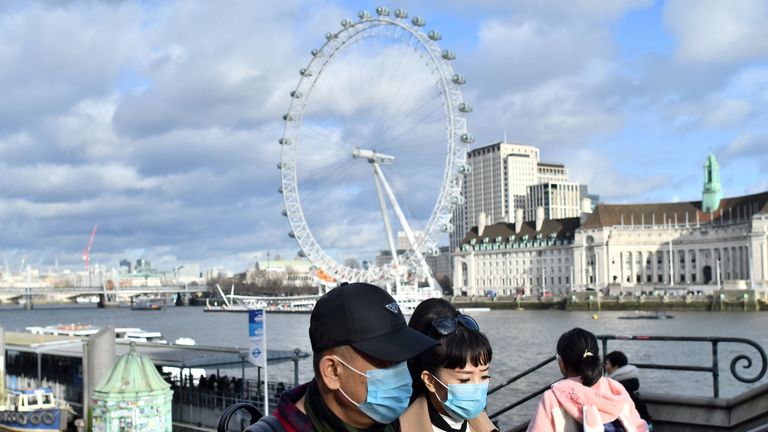 Health experts have warned that Britain must prepare itself for more cases of the Coronavirus through the summer after the first case of coronavirus has been diagnosed in London, bringing the total number of cases in the UK to nine.
The patient, understood to be a woman, contracted the illness in China but was diagnosed after flying into Britain's capital, London. making it the first instance of coronavirus in the capital, according to the Standard UK.
READ ALSO: Coronavirus: Nigeria and 12 Others Listed As Top Risk African Countries
She is now being treated at Guy's and St Thomas' hospital in London. Chief medical officer Professor Chris Whitty confirmed the most recent case of the virus, also known as Covid-19, in a statement on Wednesday evening.
He said:
"One further patient in England has tested positive for novel coronavirus (COVID-19), bringing the total number of cases in the UK to nine.

"This virus was passed on in China and the patient has now been transferred to a specialist NHS centre at Guy's and St Thomas' in London."
Health officials speculate the virus will continue to spread in the UK until it peaks in the summer – later than the previous assumption that it would pan out in the late spring.
The latest case comes as the quarantine of 83 people in Arrowe Park Hospital on the Wirral, Merseyside, are expected to be lifted on Thursday after they all tested negative for the covid-19 strain of the coronavirus.
A government spokesman said the "quarantine is expected to end tomorrow" but declined to comment on the test results of the patients.