Relationship Blogger, Mma Eke Tells Married Women How To Become Indispensable In Their Marriages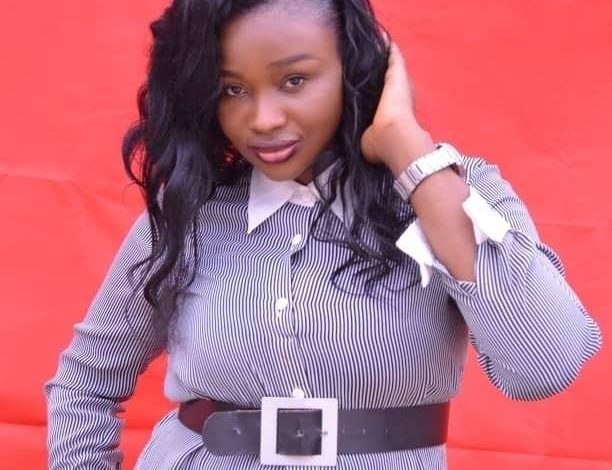 Swirling social media debates around marriages and how side chics are playing active roles from outside the home has continued to generate reactions and opinions. A relationship enthusiast on social media has given her own two cents in a post that has now gone viral. Mma Eke in a Facebook post stated that the reason why women are neglected by their husbands is that they first neglected themselves.
According to her, they abandoned their own ambition on getting married which made them lose appeal before their husband.
READ ALSO: Actress/Mum-Of-Two, Mercy Aigbe Defends Herself Against The Backlash On Her Comments About Side Chics And Married Men
She wrote:
"It's not all about wearing tight jeans with crop tops and be shouting "married with 20 kids but still slaying" neither is it about drinking green tea and wearing Tommy clincher to get the desired shape only. Looking good is a good business, staying in shape and keeping it clean is all very good too but after that what?…..

What is your personality? Who are you and what do you have to offer?

Do you even know your worth as a woman? Do you carry yourself with confidence? Do you study or work hard to add value to yourself and family?

Some of you don't even know your rights and privileges as a wife, that is why you let yourself get walked over by your men.

You don't have any identity outside your husbands because you abandoned your dreams and drives at the altar of marriage.

You lost yourself and became very insignificant even before your husband that's why you let yourself be a pushover wife by both husbands and side chics.

You are empty, you stopped building and developing yourself(mentally) immediately you tied the knot.
You will argue you have kids and that alone is enough. Yes, kids are hard work but you shouldn't lose yourself either. You ain't the first wife with kids, we have very successful mothers with great impacts on the society too.

To win this war against side chics, you have to be what the other woman isn't and trust me it's not just about dressing.

Be that woman(intellect) which a man can't do without. Be that woman whom a man is afraid to cheat on because he doesn't want to lose her.

Be that uncommon woman which a man cannot easily replace with any other because your qualities are rare to come by.

Can your husband count on your maturity and wisdom? Can he confidently discuss a disturbing business deal with you because he trusts your wise judgement? Can you make a logical and meaningful input in controversial issues?

Work on your self-esteem, know your worth, strive to be that irreplaceable woman.

Above all, live for yourself first, put yourself, your goals and your interests first. Have this inner fulfilment and happiness in you.

Carry yourself in such a manner that, even if he cheats with a thousand women because he doesn't have sense, he can never find your replacement in any of them!!!

Yes, a cheat will cheat even if you kill yourself for him, yes, that is why you have to fight for self-fulfillment and inner happiness

My name is Mma Eka, the truth you know will make you free but it will first piss you off!".
See screenshot below: