What Do You Make Of This Nigerian Woman, Rene's Narration About Why She Walked Out Of Her Marriage?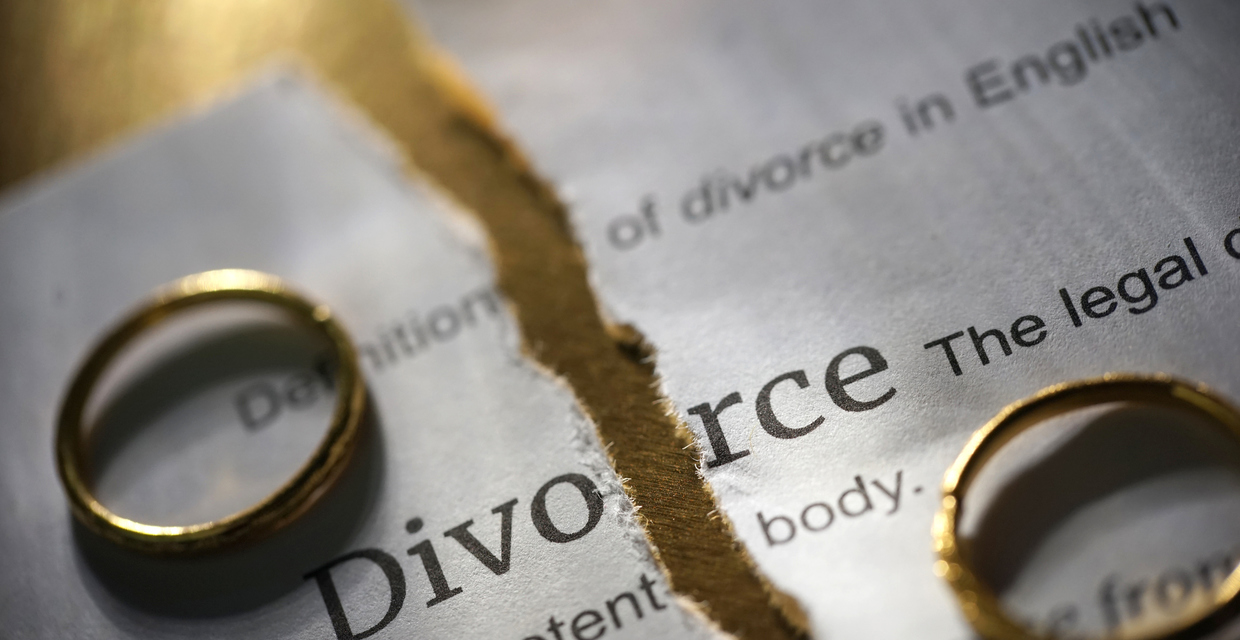 Divorce is an unpleasant outcome out of the many possible outcomes (good/bad ) for any marriage, but in this part of the world where most people, women especially, would not give divorce a long shot even in the face of a threat to life; one Nigerian woman has said she walked out of her own marriage for much less.
The woman, who identifies herself as Rene took to Twitter to share the circumstances that caused her to walk out of her marriage despite describing her ex- as a 'wonderful man'.
In a twitter thread, the woman took to her handle @Rene_noire to say that she became single again because 'submission' was an issue for her.  She revealed that all the period she was married, she desperately wanted to "be herself" and although her ex-husband gave her the chance to herself, submission was still an issue for her.
Here's what she wrote;
All my life, I have made decisions based on what men would like, hair, clothes, weight, complexion too. I spoke less, lowered my voice, lost arguments on purpose. Then one day, I was 33, married and unhappy with a wonderful man.

It wasn't his fault; it wasn't mine either but I Made the choice to be there, to be who society wanted me to be. I tried so hard but even with a wonderful man, marriage in this society no longer appealed to me. I wanted to be me! I wanted to be me so bad!


It's hard to explain but I swear to you that man encouraged me to be myself. I was so open with him and we were tight but ….."submission" was an issue lol.

Anyways what I'm saying is I am a happy woman, I laugh a lot, I cry when I see sad people lol, I am generous to a fault, I am goofy, playful, cheeky, unpredictable. I don't fit in your definition of "ideal woman". I'm a lot.

I can be professional, sexy, seductive, serious, playful all at once or one at a time. I play by my rules! I will not be put in a box or told how to live my life. I wear my heart on my sleeve, I want to fuck my man whenever and wherever I want.

I want to be with someone who isn't scared of my growth or worried about naysayers. I want a man who isn't scared to create new rules with me. No religion, no culture ,no rules; just us. We would love One another and love others too.

Be good people and share our resources with the needy. Teach our kids to respect people and never see women as less. I want to be free with the love of my life. I am whole and will never let any man block my light !
READ ALSO: Nigerian Man, Amadi Ejim's Take On Marriage In The African Context And Why Men Are Excused To Commit Adultery
She goes on to share;
THATS WHY IM SINGLE. !!! I would rather be single.. With kids than be married or be with a man who sees me as less.

You see, I am not one of those women who's scared of being alone. Loneliness comes and goes but you see peace of mind is priceless.

My idea of happiness is not the same as yours. It's hard to explain but once you start loving yourself, no one can outlove you. It's a blessing and a curse but it's worth it.

My advice to young women is to do what makes them shine bright. Marriage is beautiful but it isn't by force. Be selfish and think of your future. Yours and no one else. Men will come.


After but till then just do you! Make decisions that suit you and your growth. If you want to be a house wife, do it cos that's what you want.

Society will try to direct and cage you but don't let it. You will suffer the consequences alone and society will still judge you.

Life is short, every bit of it should be enjoyed. I hope you learn from me and hope life smiles at you.
See her original post:
All my life, I have made decisions based on what men would like, hair, clothes, weight, complexion too. I spoke less, lowered my voice, lost arguments on purpose. Then one day, I was 33, married and unhappy with a wonderful man. It wasn't his fault; it wasn't mine either but I

— Renè The Leader ❤ (@Rene_noire) March 11, 2020