Diamond Platnumz' Newest Baby Mama, Tanasha Donna, Announces Their Split And Tells Why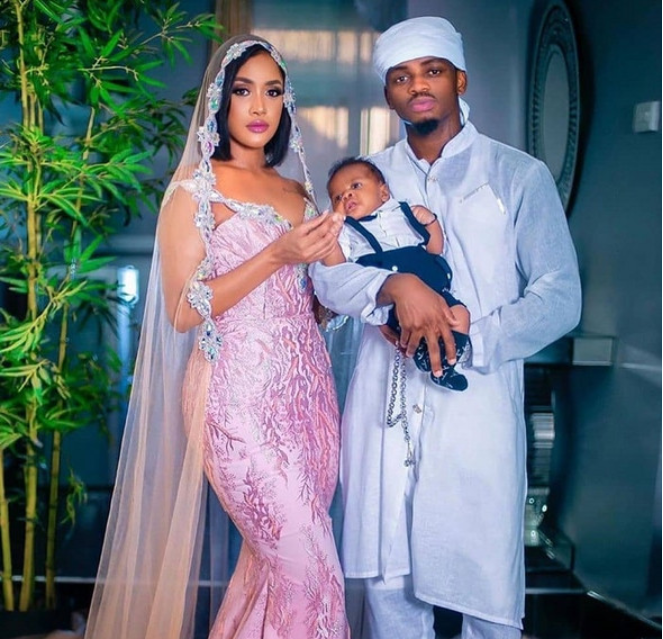 Kenyan media personality and mum-of-one, Tanasha Donna has disclosed that her relationship with Tanzanian music star, Naseeb Abdul Juma, popularly known as Diamond Platnumz has ended. The split comes only a few months after the couple welcomed a child together-  Tanasha's first, but Platnumz fourth.
In an interview with True Love Magazine, Ms Donna said she called off their engagement after the Tanzanian music star lost interest in their relationship because he wanted her to meet certain expectations and even though she tried, her efforts did not count for much, she explained.
READ ALSO: What Can You Make Of This Diamond Platnumz's Submission On 'Side-Chics'? Apt!?
The music star also shared that she had to let go despite her fears that she does not want her son to grow up without fatherly love. She further revealed that she realized she was the only one trying to make their relationship work.
His failed relationship with Tanasha is the third highly publicised relationship of Platnumz to hit the rocks.
The media personality said;
"At some point I got a bit lost, because now a child is involved and now, I'm thinking about my son not just me, I don't want my son to grow up without a father.

I'm really trying to fight for this relationship, but I can't be the only one fighting, so I had to think of what's best for me and my son too.

Towards the end things were getting rocky, for about 6 months but we were still trying to see how we can make it work and then it got to a point where you see the other person has just lost interest.

"And it's not because of anything emotional but its because of not leaving up to certain expectations he had, but it's not his fault because everybody is wired the way they are and when you don't leave up to this person's expectation, for some people its not easy to hang on.

So, I feel that's where things started going down, because I really wanted to be my own person as well as be in this relationship."
On if she regrets dating Diamond Platnumz, she said;
"I have been in two serious relationship in my life and I learnt something in all these relationships and I never have regrets regardless.

Everything happens for a reason and its never failure but always a lesson. A lot of women tend to lose themselves -including me I have been there; you enter this relationship and you lose yourself and you start to get comfortable.

And when you get comfortable in a relationship, its not a good thing."
Ms Donna also revealed that she is not getting into any relationship soon. She said;
"No more relationships for now, maybe after two to three years, now I'm married to my grind."
The media personality disclosed that she left back the car gift Diamond Platnumz got her in Tanzania. She added;
"The car is in Tanzania. I had no interest in taking it coz I have my car here, my BMW, its actually in the garage messed up.

I'm not gonna leave a relationship then I'm like I'm taking the car or taking this, you can have it. I can get myself a car or anything I need and that's what matters."