Cubana Boss, Chibuike Okechukwu Has A Litany Of Tips For Wives Looking To Win Their Husbands Over During COVID-19 Lockdown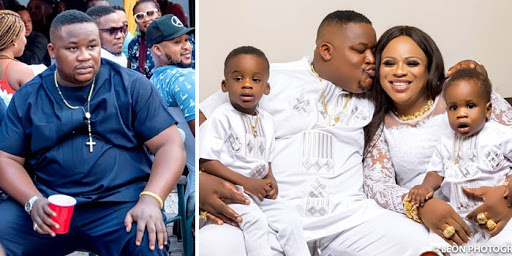 Ace nightlife entrepreneur, Chibuike Okechukwu popularly known as Cubana Chief Priest has offered a litany of tips to wives whose marriages have been threatened by side chicks.
The dad-of-two who has often shown in a number of his social media posts that family is a blessing and should not be treated lightly, took to his Instagram to tell Nigerian wives that they can seize the opportunity that this period offers to undo the harm that their husbands' side chicks have wrecked on their marriages.
Taking a swipe at side chicks, the socialite said their evil practices had been interrupted by the pandemic that has forced husbands to be home with their wives and that if wives are wise, and use his advice, the side chicks would be inconsequential to their men by the time the lockdown is over.
READ ALSO: See Why Cubana Boss, Chibuike Okechukwu Has Threatened To Report A Cheating Husband To His Wife
He also said some side chicks are worried that their men won't return to them after the Coronavirus pandemic because some smart wives must have used the opportunity to work on their husbands.
He added that this is the longest time marriages have had faithful partners, and kids are spending the longest time with their parents. The nightlife entrepreneur also averred that if men invest 20 percent of what they give to the side chicks in their wives, they will remain sexy and classy.
See below for his long roll of advice: