New Mum/Actress, Halima Abubakar Gets Confronted By American Mum Whose Baby Photo She Used To Announce Her Own Baby's Arrival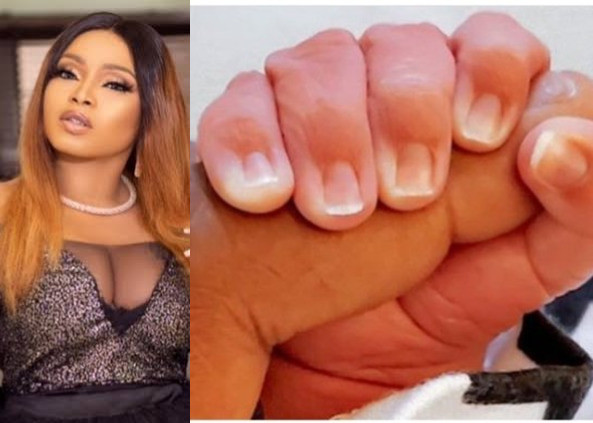 It's a little too early for controversy but new mum and actress, Halima Abubakar has herself caught up in one already only a few days after she became a mum for the first time.
The Nollywood actress announced via her Instagram page a few days ago that she welcomed her baby on April 3, 2020, and attached a photo to her caption, but another mum in faraway America is hurt by the insensitivity of the actress, who she claims stole her baby's photo.
The American mum, @the_arielb, who is the original owner of the photo first shared it on Instagram on March 13, 2020, about the time she welcomed her baby. She angrily called out the actress for stealing her baby's photo after Halima's baby news went viral.
READ ALSO: Baby News: Actress, Halima Abubakar Is A Mum For The First Time
The actress did not deny claiming a baby photo that wasn't hers for the announcement of her own baby's arrival, and apologised to the aggrieved mum.
See screenshots of their exchange below:
She also shared her private chat with Halima Abubakar. See screenshots below;