Nigerian Health Practitioner, Dr. Bobby Egemba Lists Out Some Rules For Eating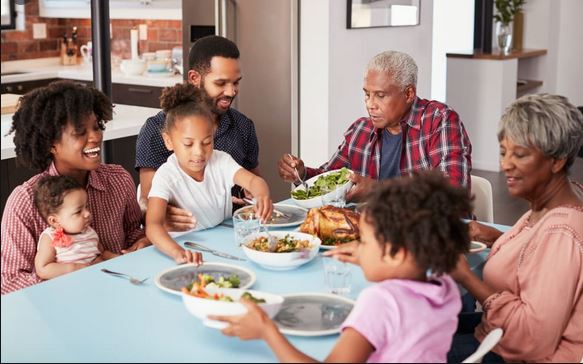 Twitter-famous Nigerian physician, Dr. Bobby Egemba, popularly known as 'Aproko Doctor' on the app has shared a number of rules for staying healthy. The award-winning physician who often shares insights on topical health issues via his Twitter handle @Aprokodoctor highlighted in a recent Twitter thread the rules for eating.
According to the health practitioner, for best healthy practices, it is good to drink water before eating. He went further to advice that we eat in small portion.
Read his full post below:
EAT SMALL PORTION : Its so bad to take large chunks of food into the mouth at the same time. It makes terrible sound while you try to chew it.
DRINK WATER BEFORE YOUR EAT : Its not healthy to drink water whole eating. For best healthy practices, take a glass or two glasses of water before eating.
EAT SLOWLY AND CHEW PROPERLY : Who set this rule of eating sef, well eating certainly has rules and chewing should be done properly. Endeavor to keep your mouth close while chewing to avoid some unpleasant sounds.
DON'T EAT JUST BEFORE BED: Food eaten at this time usually do not digest and sediments as fat and causes Tommy to protrude.
EAT PROTEIN:  it burns slower than carbs.
EAT MORE FIBRE.
REDUCE PROCESSED FOODS.
CUT DOWN SALT.
READ ALSO: First Aid Skills: Nigerian Doctor, Dr. Egemba Tells Parents What To Do In Case A Child Chokes On An Object During The Lockdown