Anxiety: Reality TV Star, Kendall Jenner Shares Her Story To Create Mental Health Awareness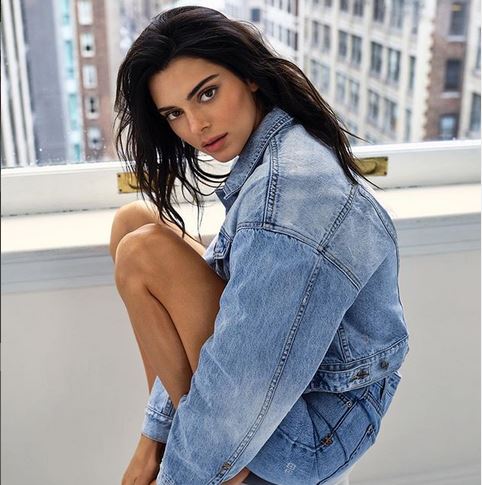 Anxiety is a widely suffered disorder that needs to be talked about, especially in this period and American model, Kendall Jenner has opened up about her mental health journey during the lockdown and before, and how she's coping.
Kendall has been suffering from anxiety for most of her life – growing up in the public eye is not easy. In light of this, Kendall joined
The Mental Health Coalition
, a new initiative that brings together celebrities, influencers, nonprofits and brands to change the conversation on mental health.
Speaking with Good Morning America, the 'Keeping Up With the Kardashians' star revealed that even though her life is currently on pause and her schedule had slowed down tremendously, she still struggles with anxiety.
On how she's coping with the condition, Kendall disclosed that she's been meditating and reading during this time, adding that despite she still gets a "bit anxious." She told the news site:
"I have been doing a lot of thinking during quarantine, mostly about mental health. I have really good days, where I wake up in the morning and make a list of what I want to get done. I'll be super productive.

Then the days that I don't really have as much going on, I tend to get a bit anxious. To calm myself down I usually read a book or meditate, or even sit outside and enjoy nature or something. I'm off and on."
She further detailed how she's struggled for the past few years with anxiety, telling GMA that one of her first panic attacks happened when she was young.
ALSO SEE: Harry Potter Star, Emma Watson Shares How She Copes With The Anxiety Of Being Single As She Approaches 30 In Vogue's Issue For December
Kendall further said she remembered being unable to breathe, saying that she told her mom about the symptom at the time.
"She took me to a bunch of doctors just to make sure it was all OK physically, and I was. No one ever told me that I had anxiety. Maybe like three years ago, four years ago, it came back completely full-on and I would have crazy panic attacks. Finally, I got the information that I needed about it."
Feeling alone is one of the things Kendall is struggling most with. Being one of the highest-paid supermodel in the world, Kendall normally doesn't even get five minutes to herself, let alone days on end as she has been now.
"I will say my bad days aren't the greatest. I'm trying to get through them, I'm trying to find my little remedies and not feel alone."
Joining the challenge was Kendall's way of connecting and helping others feel like they had someone to turn to. She stated:
"When I decided to join this challenge, I was very excited. I wanted to connect with people and I wanted [them] to feel like they weren't alone either. I hope that you can join me and let's take the stigma off of mental health. I think we should all connect and feel like we're in this together."
The Mental Health Coalition's #howareyoureallychallenge comes during May, Mental Health Awareness Month in the U.S., and amid the coronavirus pandemic, which is negatively affecting the mental health of nearly half of adults in the U.S., data shows.
Kendall has continued to use her platform as a celebrity to speak about her experiences with anxiety. In 2016, she shared her experience with one physical anxiety symptom, saying,
"It is so weird; I get super light headed when I am on planes and I feel like I am going to faint," she said. "I don't know what to do as I am freaking out about even flying home."
Thankfully, she's learned how to cope, sharing that she relies on rhythmic breathing. And in a 2018 interview, she revealed that she had trouble sleeping because of anxiety, and at the time, she was limiting her time on social media, choosing to follow fun and cute accounts.
It's not unusual to experience heightened or new anxiety during the COVID-19 pandemic. If you find yourself feeling extra concerned about the state of things, there are ways to cope, including relaxation techniques, speaking with a trusted adult, or making an appointment with a mental health professional.
Additionally, anxiety and panic attacks can occur outside of concerns related to coronavirus. The physical symptoms that Kendall experienced can be part of anxiety, but it doesn't present the same way for everyone.
SEE ALSO: "I'm more of a Jenner than a Kardashian" -Kendall Jenner Spills on her Father's Transgender Journey as she Graces Cover of Harper's Bazaar
You can again use relaxation techniques, mindfulness, apps, and even horror movies to help you cope, but if you find yourself continually struggling, it's best to reach out to a trusted adult for help. If and when you do seek out an adult, be open about how you're feeling, what symptoms you're experiencing, and your concerns.