Nigerian Mom, Shade Olusinde Speaks On Her Mixed-Joy Circumstances Of Her Journey To Parenting Her Daughter With Down Syndrome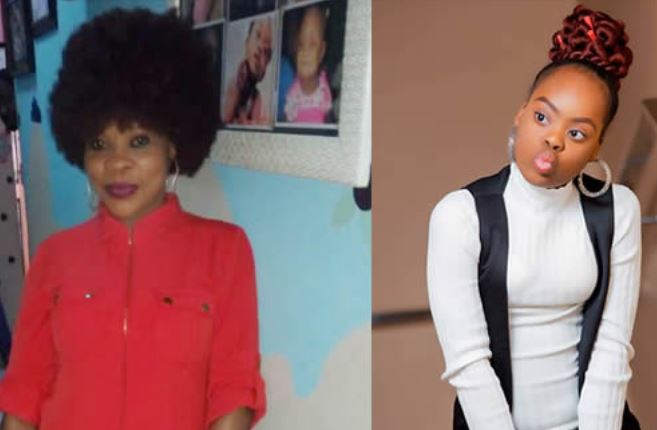 Mrs. Shade Olusinde is the classic Nigerian mom who refuses to give up hope as her 12-year-old daughter battles for life. She shared her story with PUNCH HealthWise.

When Shade Olusinde gave birth to her girl child 12 years ago, she was so excited at the arrival of her bundle of joy. Little did she know about the journey ahead.
Initially, baby Mayowa was doing well, she weighed 3.6kg at birth and looked healthy; but Mrs. Olusinde's midnight began when Mayowa took ill, lost weight and was diagnosed with Down syndrome at four months.
The first question the mom of three kept asking herself was: 'How could this have happened?'. Olusinde narrated:
"The doctors told me she was doing well when I was pregnant, the results of the five scans I did were good and I had her through natural birth (vaginally).

I was never told at any stage that I was going to have a child with Down syndrome; there was no facial change until when she took ill and the doctors thought I wasn't feeding her well.

When she was five months old, we went for echocardiography, which was when they discovered there was a hole in her heart.

My whole world crumbled when I was told she's a girl with Down syndrome. I cried from the hospital to the house. And though my husband consoled me, it was heart-shattering."
She has two other children that do not have the genetic condition. Mayowa was taken to India for heart surgery when she was six months old. And though Mayowa's mom says it has not been an easy journey for the family, she has learnt to be patient and to also educate her siblings about Down syndrome.
READ ALSO: Psychologists Educate Parents On The Steps To Take Towards Handling Kids With Special Needs In A Better Way
It has not been easy
"At the moment, there are days I just break down, especially when she's trying to stress me out. It has not been easy. Sometimes, I have to treat her like a four-year-old baby even when you know her mates are in senior secondary school.

"But, I have to be patient with her because I can't treat her the way I treat her other siblings," she says.
Defining Down Syndrome in a layman's language, Consultant Paediatrician at Emel Hospital, Lagos, Dr. Ngozi Ulonnam says Down syndrome is a genetic disorder caused by an abnormal formation at the time of fertilisation.
According to the World Health Organisation, Down syndrome is a type of mental retardation caused by extra genetic material in chromosome 21. WHO states:
"This can be due to a process called nondisjunction, in which genetic materials fail to separate during a crucial part of the formation of gametes, resulting in an extra chromosome (called trisomy 21).

"The cause of nondisjunction is not known, although it correlates with a woman's age reference. The additional material present influences development and results in the state known as Down syndrome."
The UN agency says some physical characteristics of Down syndrome in infants are decreased muscle tone, a flat face, eyes slanting up, irregular shaped ears, ability to extend joints beyond the usual, large space between the big toe and its neighbouring toe, large tongue relative to the mouth, etc.
"Down syndrome patients can also be afflicted with other conditions, including heart disease, Alzheimer's disease, and leukaemia," WHO adds.
READ ALSO: Nigerian Mom, Tola Makinde Takes Us Through What It's Like Raising Her Special Needs Daughter, Moyinoluwa & How She's Helping Her Break Boundaries
Prevalence
A study on the incidence of Down syndrome in Nigeria led by a paediatrician at the University of Ibadan, Dr. A. A. Adeyokunnu, shows an incidence of one in 865 live births in a Nigerian hospital.
The study shows that the condition occurs as commonly in Negroes as in other races. Adeyokunnu states:
"Epidemiological studies like this are necessary to heighten the awareness of health planners in communities that have, for a long time, considered haemoglobinopathies [inherited disorders of globin, the protein component of haemoglobin] to be the major genetic disorder, in order to prepare the ground for preventive measures."