DG NAPTIP, Julie Okah-Donli, Issues Strong Warning To Anyone Who Justifies Rape | Releases Useful Information To Victims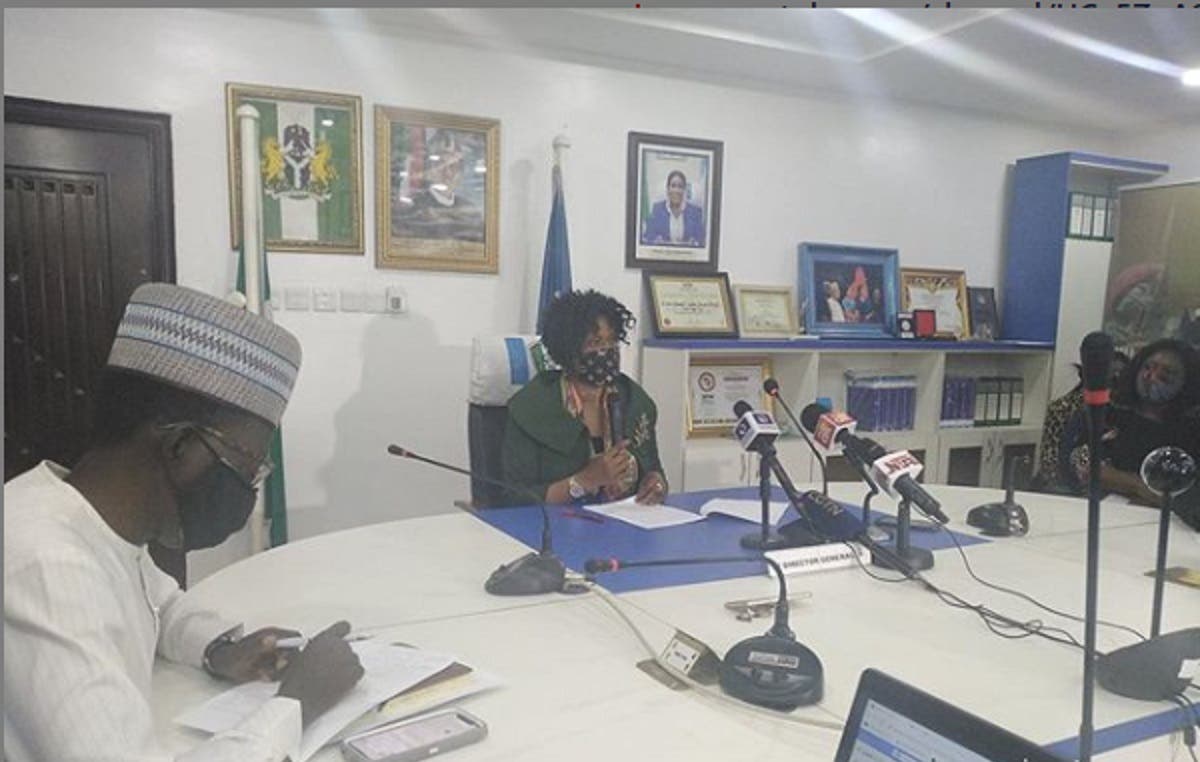 https://www.instagram.com/tv/CBQPoO9jSs7/?utm_source=ig_embed
The Director-General of the National Agency for the Prohibition of Trafficking in Persons (NAPTIP), Julie Okah-Donli has issued a strong warning to any Nigerian who justifies rape.
During a press conference to address the increased cases of rape across the country, the agency's DG  announced that anyone who justifies rape will be henceforth arrested.
Mrs. Donli who insisted that there is no reason for rape, sarcastically asked those who blame the inhumane act on indecent dressing why they describe a naked man as a "mad man" and fail to do so and also run away when they see a naked woman. She stated in clear terms;
"Henceforth, anyone who justifies rape will be arrested and treated as a suspect. Victim shaming and blaming must stop, culture of silence must be broken. Shame is the portion of RAPIST. EMPATHY AND JUSTICE is victim's. Let's not normalize Rape.

There is no national template for RAPE victims trauma response. The trauma varies from individual to individual. Rape thirty years ago is rape today.

Your body, your clothes, skin and semen of the rapist are veritable evidence needed to convict and jail rapists.

Call NAPTIP on 07030000203 or *627# to report rape today."

NAPTIP response template for RAPE victims,
Do not bath,
Do not change your cloths.
Pick evidences like condom/wipes. Don't destroy it.
Go to hospital immediately/ demand for medical report.
Report to NAPTIP/closest Police station."

Rape is a sad reality in Nigeria. Mostly unreported due to trust gap, victim stigma, intimidation, cultural barriers, religious sentiments, powerlessness of victims in seeking justice."
SEE ALSO: Expert, Prof. Kingsley Akhigbe Addresses Spate Of Rape In Nigeria, Ways To Help The Victims & Their Families Overcome The Impact
According to her 90 per cent of rape cases were committed by uncles, fathers and relations and this made her query parents for not doing enough to care for their wards.
She added that many careless acts by parents are responsible for rape cases across the country therefore, the agency would approach the Ministry of Justice to push for the establishment of special court to try rapists.
Okah-Donli also called for life imprisonment instead of capital punishment for convicted rapists, adding that there was need to educate Nigerians, especially neighbours on rape issues.
NAPTIP's toll-free lines to call during distress, especially as it concerns rape are –
07030000203,
0802255627847 and
08077225566.
SEE ALSO: Experts Stress On The Benefits Of Early Psychological Counseling For Rape Survivors
Reports can also be made on social media platforms such as the Facebook, Twitter, Instagram, among others.
Watch the video below;