Nigerian Parents On The Ideal Age For Their Children To Get Married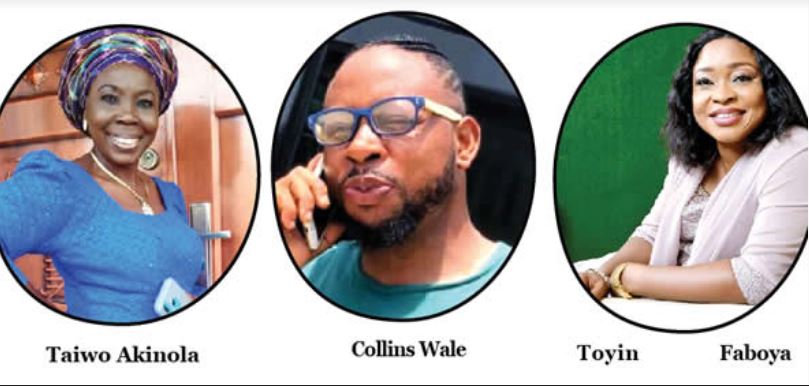 Some Nigerian parents have spoken with PUNCH correspondents on the ideal marriage age for their male and female children.
Some parents, according to the interviewer think their female child should be ready for marriage at 25 and the male child should be ripe for marriage at 30.
At such ages, in their words, they are ready to face every challenge life offers and most likely to understand one another better as partners.
Marriage is a school on its own and unlike other institutions where one graduates from; one can never graduate from the marriage institution. It is a lifetime deal. Therefore, the children need to be ready mentally, emotionally, and physically before going into it.
Read as the parents share their opinions below…
Collins Wale: Maturity 'll determine marriage time for them
Well, talking about the appropriate age when my son or daughter should marry depends on maturity. Maturity is not about age; it is about the amount of responsibility that one can bear. If my son completes school at 21 and he starts working, he can marry at 24 and that also applies to my daughter as well.
My wife and I have started training our daughters from age 10 on how to become a good wife. It's all about procreation. I want to see my grandchildren and make an impact on their lives.
Taiwo Akinola: 27 for male, 25 for female 
A male child can marry at 27 after achieving some goals. At this age, he is supposed to have a proper sense of direction, a job, and an apartment to accommodate his modest family. If he has not accomplished these basic needs at 27, he should not think about marriage to avoid causing the lady to suffer and other future problems.
The female child, on the other hand, can marry at 25 if she has accomplished to some extent. But if otherwise, she needs to get something doing before settling down.
Ikechuwu Joboti: My son can marry at 24
To me, what makes a successful marriage as a lady is for the person to be mature enough to give birth. For a male child, if my son is up to 24, has completed his studies, and has a good job, he can get married. The only reason for him to come to me is when he needs my advice on any issues because the responsibilities of his family will be on him.
READ ALSO: Activist, Aisha Yesufu Tells Mature Single Women What They Need To Do To Find Love/Marriage
Kikelomo Olutayo: The male can marry 27, female 23
I think the male child should be ripe for marriage at 27, which is if he has graduated and already working. If not, he should not think about marriage until he has something meaningful doing. No woman wants to take the place of her man when he is there to do his job.
The female child can marry at 23 and above. At this age, she is ripe and has learned the basic and major things she needs to learn about keeping a home. But she also needs to get something doing because no man wants a liability as a wife. They need to help one another as much as they can for their home to stand.
Kazeem Hassan: 24 for my son, daughter 18 and above
It'll not be bad idea if my daughter can be ready for marriage after 18 years of age. I must have taught her the skills of forgiveness. For her to have an attitude of forgiveness, it will lead her to the truth and in truth, boundaries are set safely.
As a wife, she needs to understand that. The male is the head of the family so I will advice my male child to get married at 24. He must be mature, financially secure, established in his career and comfortable with himself. If he has all the qualities and has achieved certain things before 24, then he can settle down. I don't want a situation whereby he will be married and still be depending on us for money.
Rachael Ogunsanya: Male 30, female 25 
At 30, a male child should be ready for marriage. I believe at this age, he should have known the necessary things he needs to know about marriage. He must have a job and a home to shelter his family. If he has yet to achieve these basic needs at 30, he should not consider marriage and save himself from future problems.
The female on the other hand should be ready for marriage at 25. At this age, she also knows the basic things she needs to know as well as how to be a homemaker. Also, she needs to have a job or handiwork to keep her busy as an idle hand is the devil's workshop.
Oshinawo Muyiwa: My son 30, daughter 24
My female child can marry when she completes school and has a good job and that should be at age 24. In fact, I will be putting pressure on her to marry on time because I would not take it if she is not serious and leading a reckless life.
From age 30, my son can marry because I will like him to get a stable job. I will not like to see him flocking with different ladies and spending money on them. I believe he can save money and get married instead.
Folake Aloko: Female 23, male from 27 and above
The female child can be ready for marriage from age 23 and above. I believe she is mature at this age and knows rights from wrongs as well as the necessary things she needs to know regarding matrimony. At this age, she is capable and able to take care of her home without being spoon-fed or told what to do.
Also, she must have either a handiwork or a job to be a support system to her man. As for the male child, he can marry from age 27 to 30 years. At this age, it is believed he has something doing and capable of handling a family as the head.
READ ALSO: Marriage Counselor, Mope Ogunlusi, Highlights Why Many Nigerians Get Married Late
Sunday Coker: I'll tell them to marry early but won't rush them
The age for my daughter to marry is 22 because I will not encourage her to stay in my house longer than that. For the male child, he can marry when he has a stable job. It can be from age 24 to when he feels he is ready.
On the other hand, I wouldn't rush my children into marriage. I will like them to be comfortable in their job and personal life before planning on settling down.