Actress, Akuapem Poloo Explains The Inspiration Behind The Nude Shoot With Her Son After Social Media Backlash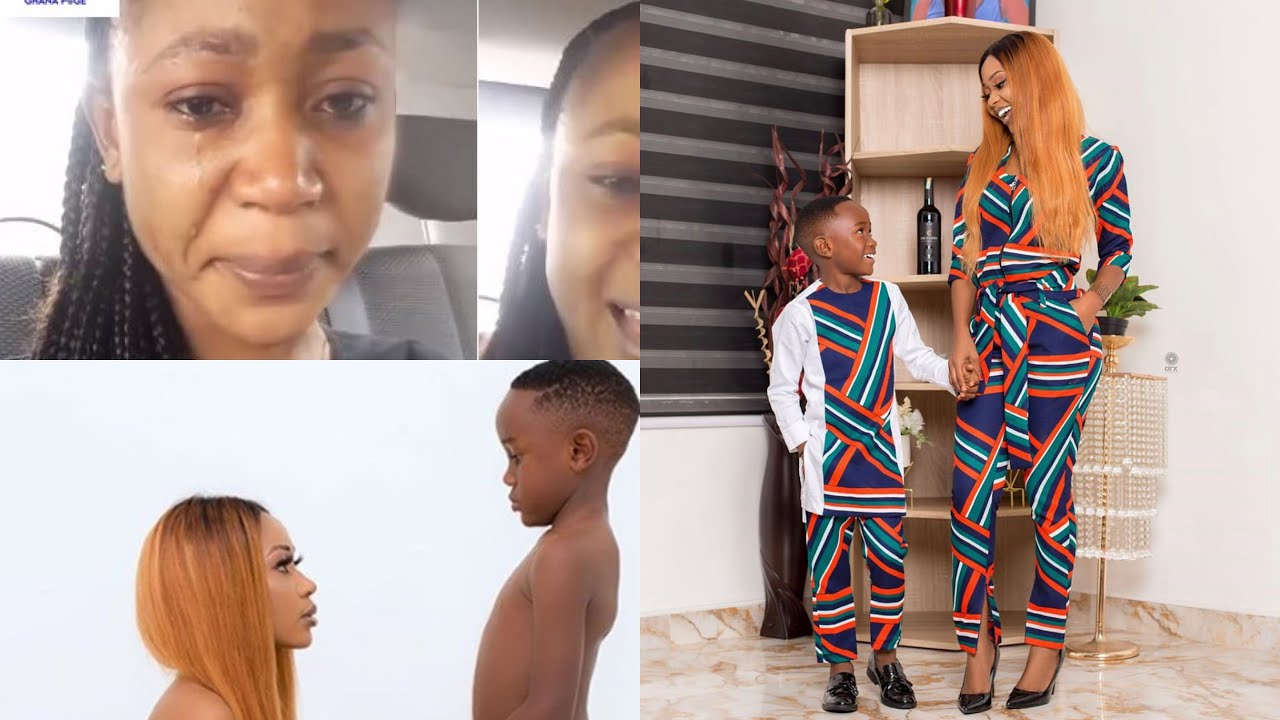 Ghanaian actress, Akuapem Poloo has apologized for sharing the controversial nude photos from her shoot with her son to mark his birthday.
However, she also explained that her true intention was not to sexualize her son as the public had perceived it. In trying to address public condemnation of the shoot, the single mum tried to justify the nude shoot by sharing photos of other women who have done same.
To celebrate her son's 7th birthday, the actress organized a photoshoot where she was stark naked in front of her son. She explained that she gave birth to him naked, and as such stands naked before him (read here).
READ ALSO: Everyone Thinks Ghanaian Actress, Akuapem Poloo Went Overboard With This Post Celebrating Her Son, What Do You Think?
The photo earned her criticisms but she didn't take it down from her Instagram page. She later shared a video apologizing.
In the video, Poloo described herself an artist and maintained that her actions were aimed at passing a message across. She said the message is that children should not be ashamed of their parents, even when they are naked and vulnerable.
She added that vulnerability isn't always physical, it could be when their parents' names are smeared, leaving them naked before members of the public. Poloo also shared that she bathes with her son and that he is used to seeing her naked.
In another post, she shared photos of other women who have stripped down for photoshoots with their kids to pass her point.
https://www.instagram.com/p/CCEt0QUp9Dh/
Below is a video of Akuapem addressing her nude photo.
https://www.instagram.com/p/CCEpAGgJ29k/