Nigerian OAP, Smooth Genie Narrates His Horrific Experiences With His Mom After She Remarried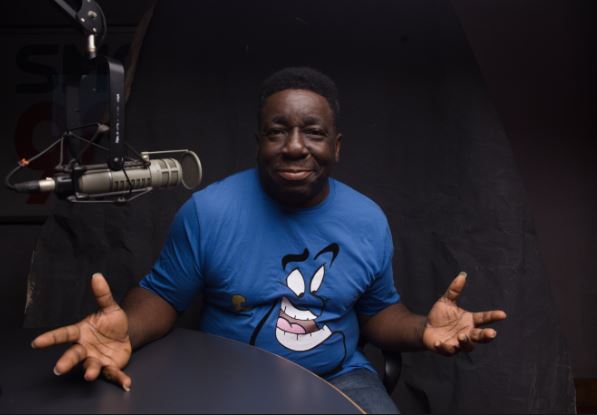 A Nigerian radio host has poured out his heart on Twitter for the first time by recounting the worse experiences he suffered after his mother remarried.
@Smoothgenie said he is the one who looks after his mum today, but years ago, she wasn't exactly there for him and she subjected him to child abuse.
According to him, his mom kicked him out of the home because of a man and he "lived rough on the streets for 5 years", adding that he slept under the Marina bridge for 3 weeks.
He also revealed that his mum, stepfather, and the kids his stepfather brought from his previous marriage all travelled abroad one time, and left only him at home just to punish him.
He said the memories are unforgettable and he's speaking about it now because he wants it off his back. He also told of a time his uncle took him to a herbalist (babalawo) in Ijebu Ode where things were done to him, things he says he can't forget.
Read his story below…
"Do you have flashbacks of bad times in your life you find hard to forget? One of mine is when l drive on the Marina bridge going to the mainland and memories of me living under the bridge for almost 3 weeks hits me and even New Year's Eve. What was yours?
READ ALSO: See Why These Nigerian Men Think Their Mothers Shouldn't Remarry If Their Fathers Pass Away
How would you feel if your Mum, Step Father, his children who he brought into your home to live all travelled on holiday abroad and left you behind to punish you because you knew he had ulterior motives. And when they got back all you got was a T-Shirt? Trying to let go of pain.

Have you cried so much that you ran out of tears. Been carrying this for years and want it off my back so much? I look at my Mum and feel so sorry for her today.

The worst of my experiences was when my own uncle took me to a babaalawo in Ode Omu after Ijebu ode without my Mother's knowledge. Where l was asked to kneel down and stuff done to me. Finding it real hard to forget!! Crying face."
READ ALSO: Songstress/Mum, Aituaje Iruobe 'Waje' Shares Her View On Children Of Widows Opposing Their Mothers' Finding Love Again