40-Year-Old Karen Derrico Shares Inspiring Testimony Of How She Gave Birth To 14 Children In 8 Years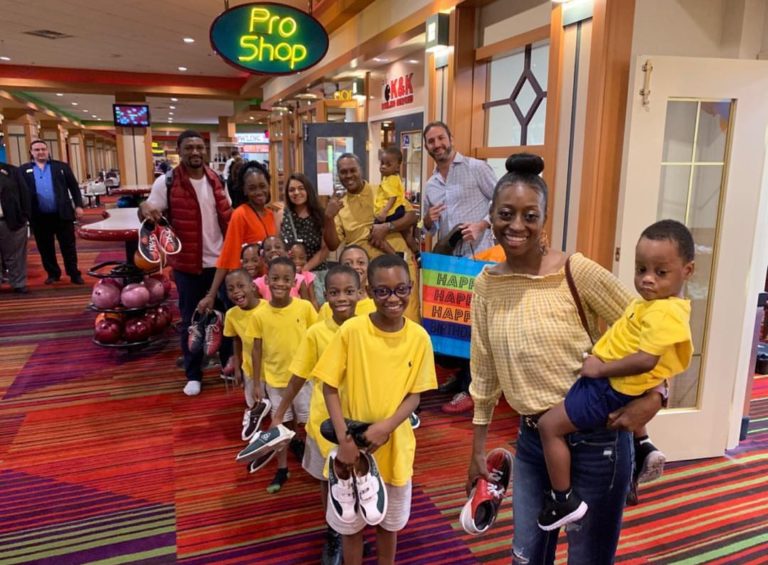 https://www.instagram.com/p/ByiSTLIpWMc/?utm_source=ig_embed
A 40-year-old married woman, Karen Derrico has shared her amazing story of how she gave birth to 14 children with her husband within the space of 8 years.
According to the US woman, she gave birth to a single child as her firstborn, after which she had two sets of twins, Quints, and triples. Sharing her inspiring and interesting story via Instagram, the yummy mummy briefly spoke on the ups and downs of parenting her kids.
Read her amazing story below;
"So I write this last post as a farewell to my thirties! Wow, I started this decade off giving birth to my oldest son at 31, then my twins at 33, Quints at 34, triplins at 37 and my last at 39! Talk about busy! I was raped by the legal system along side my husband, learned who my real friends and family was! Most of all I befriended my husband all over again.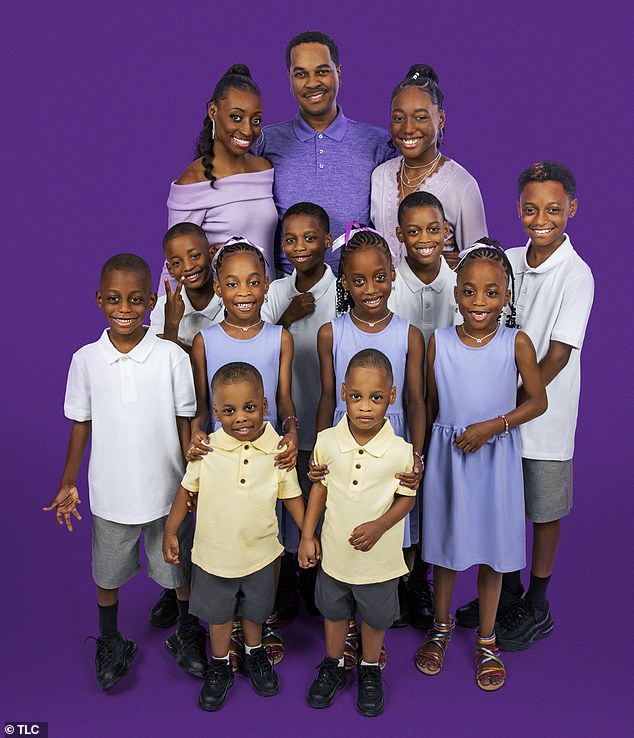 What many thought would separate us, only pulled us closer! What looked like the end was just the beginning! Just when I thought standing beside my husband as he so strongly battled his legal fight was extremely tough, God saw fit to call our little Carter home! Lord knows that was so hard for me.

Then he blessed us with 3 more with an extra side of awesomeness! He has given me so much strength In times when I thought he had forgotten me! It's like why me? I seem to ask myself that so many times! Someone once told me that I would go through things that even my family wouldn't understand!

Its called anointed they said! However , to be honest it can feel like heartache. But now I can honestly say because I know I am here to show others the goodness of God!! my 30's were amazing! I look forward to my 40's!! I look forward to the laughs, hugs, kisses and explosive blessings that are in store for my family and I!

To anyone struggling always remember it can be worst! I thank God for the great health of my amazing husband, and children! I'm so glad we are walking this road together. Although we have had mountains and valleys, the route is always beautifully scenic with y'all!

Thank y'all for pushing me to be a better mommy, wife, woman, & friend! I love yall sooooo much! Thank you to all my friends and other family who has helped shape me as well! Both good and bad! You know who you are! It was all a lesson!! I am so excited for what this next decade has in store for me!! Hello Fabulous, fun, & fit 40!"
Karen and her hubby, Deon Derrico recently chronicled what life is like with their 14 children in TLC's new reality show Doubling Down with the Derricos.
SEE ALSO: "I told God I wanted twins, I got 5 instead" – Parents Of Quintuplets Share their Birth Story & Testimony
The couple have had four sets of multiples back to back, all of whom were conceived naturally. The series, which debuts next month, kicks off with the couple getting ready to welcome triplets while raising their 11 eldest children, who range in age from two to 14.
'Having four sets of multiples back to back? It's like getting struck by lightning while getting struck by lightning,' Deon, 49, says in the trailer for the upcoming show, which premieres on August 11.
https://www.instagram.com/p/B9BYgsQJRYU/?utm_source=ig_embed
After welcoming their first two children, the couple had twins, quintuplets, and then a second set of twins.
'Now I'm pregnant again with triplets,' Karen, 40, explains in the preview clip.
Multiples run on both sides of the family, and while Deon and Karen always wanted a large family, they didn't realize just how large it would be.
SEE ALSO: Woman Who Thought She Was Having Just One Baby Gives Birth To Quintuplets
'Many parents know with just one child, two children, it's a job. But when you have soon-to-be 14, it's a job,' the dad admits.
'We have our good days and our bad days,' Karen adds. 'But there's always enough love.'
The premiere season, which has been in development and production for over a year, chronicles Karen's pregnancy and the toll it takes on their growing family.
At 24 weeks, doctors advise the busy mom to spend the remainder of her pregnancy on bedrest — leaving Deon to manage the household and all 11 children on his own.
The clip also shows Deon rushing to the hospital as he explains his wife is in active labor and will be delivering their triplets early.
'Our triplet babies have not had enough time in the womb, and I am just terrified,' the soon-to-be father of 14 admits.
In her testimonial, Karen is crying as she opens up about the 'great deal of responsibility' that she feels.
'I'm really nervous that I could lose one of these babies,' she says.