Ubi Franklin Recounts His Unpleasant Experience Visiting The Hospital Amid COVID-19 Pandemic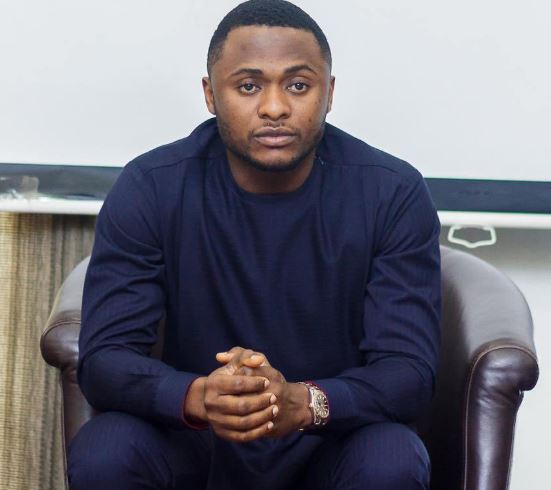 Ever since the ravaging coronavirus pandemic started some hospitals were accused of refusing to attend to patients for fear of contracting the virus especially since most hospitals weren't equipped in treating victims of the virus.
So many Nigerians who suffered rejection by hospital and lost their loved ones, for fear of the COVID-19 pandemic have been sharing their unpleasant experiences.
Recently, popular Nigerian music executive, Ubi Franklin shared his own sad experience of visiting the hospital amid the Coronavirus pandemic.
According to the dad-of-three, he decided to visit the hospital after he suffered constipation from over-eating, which left him weak. The CEO of Made Men Music, was however told to wait outside until his result was out.
In his narration, the experience was a sad one as he was first denied entry into the hospital over the fear of coronavirus and secondly, he had to leave without finalising his treatment at the hospital. The single dad added in this period everyone is a suspect not minding what your illness is.
Below is his tweet:
"Yesterday I had, Breakfast – Cereal with sugar and milk

Lunch – Nice Affang

Dinner – Porridge beans and yam.
SEE ALSO: 17 Hospitals In Lagos Exposed To Coronavirus- Health Commissioner, Akin Abayomi
They clashed and I have used the toiled from yesterday for more than 40 Times. This afternoon I became so weak and decided to be driven to the hospital and when I got there I was kept outside the gate of the hospital for my vitals, and I became more weak and restless, you can imagine the sun and the doctor came outside to tell me I'll wait for my test results to come while waiting outside.

I couldn't sit down because my ass was aching from the many Times I have had to visit the toilet. I decided to leave and go home and not even bother about going back to the hospital. In this trying Covid-19 period everyone is a suspect not minding what your illness is that's totally different from sythoms of Covid-19.

I am home hoping I get better. I cried because this is currently going on in different parts of Nigeria, hospitals are rejecting patients who clearly don't have COVID-19. Before this entire world pandemic you can walk into the hospital and get a bed, your Vitals taken and test comes out and treatment begins, but now it's a different story.

Everyone is treated like a COVID patient. I have taken Imodium hoping it works. I'll just stay home trusting my stomach behaves after much stooling from last night till this moment, this moment I mean I am typing from the toilet."
READ ALSO: Bereaved Families Tearfully Share Sad Tales Of Losing Their Loved Ones Due To Neglect For Fear Of COVID-19