"80% of broken homes are caused by women" | Do You Agree With Grace Makun On This?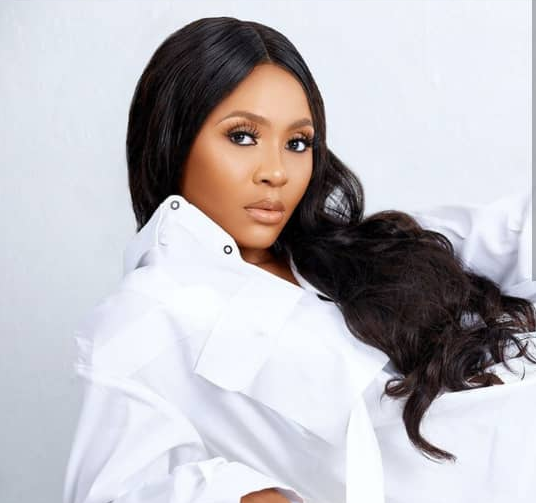 Grace Makun, the wife of popular Lagos fashion designer and youngest brother to comedian AY, Yomi Makun, aka Yomi Casual, has caused a stir online over her controversial statement that 80% of broken homes are caused by women.
According to the mum-of-two, a lot of women are too toxic, do not know how to use their power as women, and the major reasons why their homes are broken.
She added that not every fine girl is marriageable and she advised men to always carry out a thorough investigation before marrying a woman.
Read her post below…
"You see this days, 80% of broken homes or marriages are caused by the women!!!! Yes I said . It's high time people stop blaming men anytime they hear "marriage don scatter". A lot of men are going through pains that they can't talk about.
READ ALSO: Getting It Real: AY's Brother, Yomi Casual Reveals The One Thing That Caught His Attention The First Day He Saw His Wife, Grace Onuoha
Men too when you want to marry, abeg try and do your findings. That's why I love Igbo people 100%. There is a cultural process that guides marriages and knowing the family you are getting married into. It goes a long way.

I SAID WHAT I SAID … A LOT OF WOMEN ARE TOO TOXIC, NOT EVERY WOMAN KNOWS HOW TO MAKE USE OF THEIR POWER AS WOMEN! NOT ALL FINE GIRL IS MARRIAGEABLE . I said it ☑️


Why do people derive so much joy to laugh over people going through broken marriages , divorce and all ? MAY THAT CHALLENGE NEVER BE YOUR PORTION.


Any little thing Amebo people will gather, tagging their fellow smelling mouths to come and witness the pain of others.
BITTERNESS IS A DISEASE AND A LOT OF PEOPLE NEED THE CURE . May God heal every broken heart, broken relationships , marriages , individuals in Jesus name?."
READ ALSO: Look Who's Enjoying Marriage! Newlywed Yomi Casual Dishes Marital Advice
https://www.instagram.com/p/CDQv1YOHq-C/