Breastfeeding & Some Of The Other Things You Can Do To Protect Your Child Against Childhood Cancers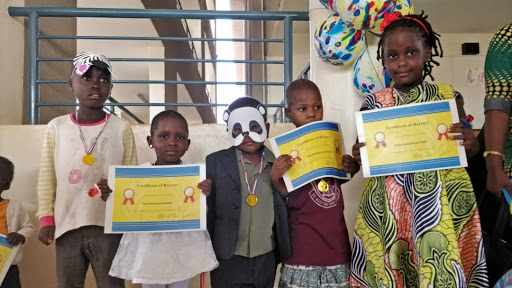 Cancer is a leading cause of death for children and adolescents around the world and approximately 300,000 children aged 0 to 19 years old are diagnosed with cancer each year. The most common categories of childhood cancers include leukemias, brain cancers, lymphomas and solid tumours, such as neuroblastoma and Wilms tumour.
In high-income countries more than 80% of children with cancer are cured, but in many low- and middle-income countries (LMICs) only about 20% are cured. Childhood cancer generally cannot be prevented or screened, and improving outcomes for children with cancer requires early and accurate diagnosis followed by effective treatment. All of the above are facts as stated by the World Health Organization. Read here.
READ ALSO: How Poverty Is Silently Fueling A Childhood Cancer Epidemic In Nigeria
Most childhood cancers can be cured with generic medicines and other forms of treatments including surgery and radiotherapy. Treatment of childhood cancer can be cost-effective in all income settings.
Causes of childhood cancers
WHO said, unlike cancer in adults, the vast majority of childhood cancers don't have a known cause, but current data suggest that approximately 10 percent of all childhood cancers are caused by genetics.
Dr. Chidi Njemanze, a renowned medical researcher in neurocardiology and neurosciences, however, said reports have shown that canned food and drinks contain glyphosate, a herbicide known to cause cancer.
"Most of the foreign canned and packaged foods we eat and feed our children with are full of glyphosate.

"It is the most widely used herbicide in the world and poses a major health risk to children, who unwittingly consume it in their food.

"Genetically-modified (GMO) crops are laced with this cancer-causing agent,"
he said.
The UNESCO researcher said his claim is verifiable and has been confirmed by the International Agency for Research on Cancer. In 2019, a statement on glyphosate by the International Federation of Gynaecology and Obstetrics, and Reproductive and Environmental Health Committee, said:
"We recommend that glyphosate exposure to populations should end with a full global phase-out."
The World Health Organisation's International Agency for Research on Cancer, in 2015, classified it as "probably carcinogenic to humans" after reviewing years of published and peer-reviewed scientific studies. The body linked glyphosate to non-Hodgkin lymphoma.
"Parents should exclusively breastfeed and transit to naturally grown foods rich in nutrients.

"Genetically modified foods are dangerous to health and have been proven to be carcinogens.

"The two main organs of detoxification, liver and kidney suffer from harmful effects of glyphosate.

"The Federal Government should discourage indigenous farmers against using genetically modified seedling,"
Njemanze advised.
The physician said it is saddening that Nigeria still lacks the diagnostic capacity for early detection and treatment of cancer infections, noting that this has contributed to great measures to rise in cancer-related deaths in children.
Founder, Children Living with Cancer Foundation, Dr. Nneka Nwobbi, said it is quite disheartening that in Sub-Saharan Africa, Nigeria inclusive, over 100,000 children die annually from cancer. She said no one knows the actual cause of cancer but that certain factors associated with some of the childhood cancers include malaria and Epstein-Barr virus linked to Burkitt lymphoma, and sickle cell disease linked to leukaemia.
An Oncologist at the Department of Radiotherapy, Lagos University Teaching Hospital, Dr. Gbenro Olukiran, said nobody is immune to cancer, despite being a non-communicable disease.
He said though some people are more susceptible than others, survival, however, depends greatly on the time of presentation for diagnosis and treatment, adding
"Cancer mortality can be reduced if cases are detected and treated early.

"It is more likely to respond to treatment and this can result in a greater probability of survival, less morbidity, and less expensive treatment,"
the oncologist said.
Nwobbi, a cancer expert, advised parents to visit the hospital once they notice anything strange in their children.
"We have what we call the St. SULIAN Signs. The S is 'seek medical advice for whatever is new on the body you do not understand.' Like when a child suffers constant fever, and you treat malaria and typhoid repeatedly and it persists, seek medical opinion.

"For the U, when a child develops unknown conditions, like bleeding in the urine, that child should be examined. Or in the case where a healthy child wakes up early in the morning, vomiting.

"Such a child should be investigated. Sometimes the vomiting could be projectile, meaning, it shoots forward. Perhaps, there could be something in the brain responsible for that problem.

"Then anything strange around the eye could originate from the eye or brain.

"If there's a mass in the brain, the mass can actually push out the eye. There is what we call the cat-eye reflex. When these things are noticed, that child should be taken for testing.

"L is to look out for a lump anywhere in the body. When observed, it should be investigated. "A is for aches and pains, bones and easy fracture.

"The N is for neurological signs. This has to do with the child's gait –how a child walks; if depression is observed, a child not being dull and smart as before, or has a constant headache, that child should be investigated."
Surviving childhood cancer
Dr. Njemanze said funding cancer treatments is a major setback in Nigeria and Africa in general, especially when it comes to cancer detection, treatment, and management.
"Even when diagnosed, the paucity of facilities to treat the ailment is a major contributing factor to its high mortality. There should be the political will to save our children from dying needlessly,"
he said.
Consultant Paediatrician at the Department of Paediatrics, College of Medicine, University of Nigeria, Nsukka, Dr. Bartholomew Chukwu, in his research titled Diagnostic Delay in Paediatric Cancer in Enugu, Nigeria: A Prospective Study, said early diagnosis is an important requirement in paediatric oncology.
"Delayed diagnosis is associated with poor prognosis and huge economic cost,"
Chukwu said.
The WHO said childhood cancer generally cannot be prevented or screened. Improving outcomes for children with cancer, it noted, requires early and accurate diagnosis, followed by effective treatment.
"Most childhood cancers can be cured with generic medicines and other forms of treatments, including surgery and radiotherapy.

"Treatment of childhood cancer can be cost-effective in all income settings,"
WHO said.
The UN health body further noted that avoidable deaths from childhood cancers in low middle-income countries result from lack of diagnosis, misdiagnosis or delayed diagnosis, obstacles to accessing care, abandonment of treatment, death from toxicity, and higher rates of relapse.
It said childhood cancer data systems are needed to drive continuous improvements in the quality of care and to drive policy decisions.
For Nwobbi, children with cancer have every chance of surviving with good facilities and affordable treatment.
"Cost of treatment, inadequate facilities, lack of access to medicine, ignorance and lack of political will are part of the reasons for the low survival rates. Awareness of the disease itself needs to improve. Chances of survival might below, but we are getting there,"
she said.