Babies Of Diabetic Mothers Stands A High Risk Of Developing These Health Issues | Consultant Cardiologist, Dr. Eugene Nwosu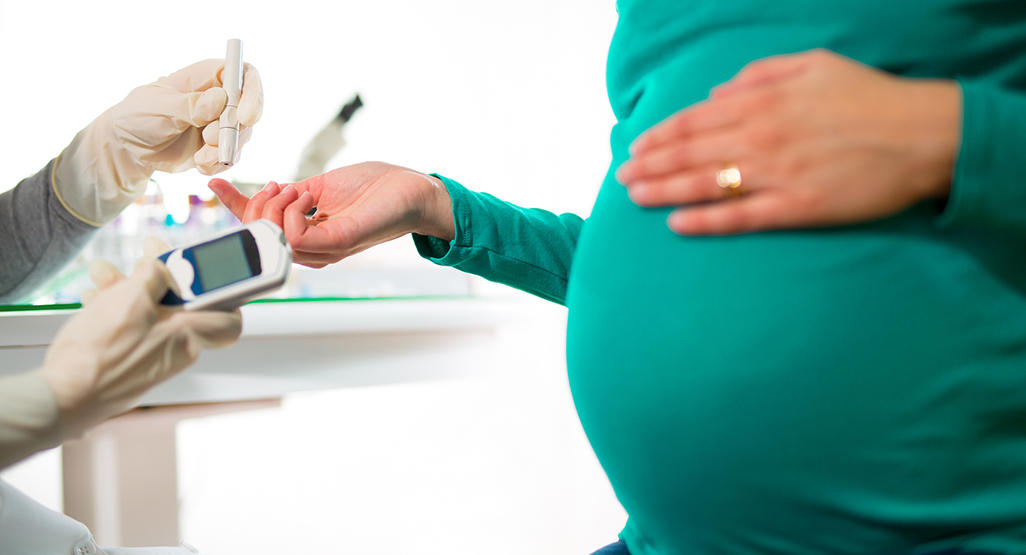 A consultant Cardiologist has stated that babies born by diabetic mothers risk developing diabetes and a weakened immune system that is capable of making them susceptible to infections and other health challenges as they grow.
The expert, Dr. Eugene Nwosu who works at the United Heart Hospital and Clinics, Lagos, said such children end up having fluctuating blood sugar levels that have to be well managed to prevent it from jeopardising their overall wellbeing.
Speaking in an exclusive interview with PUNCH Healthwise, on Wednesday, the consultant said babies born to women with diabetes are often much bigger, a condition called 'macrosomia'.
The specialist attributed it to the mothers' high blood sugar level that makes them get too much sugar through the placenta, adding "The baby's pancreas senses it and makes more insulin to use it up.
"That extra sugar gets converted to fat, making a large baby."
The cardiologist explained that diabetes is a disease that affects how the body turns food into energy, noting that there are three main types of diabetes; type 1, type 2, and gestational diabetes.
Speaking further, type 1 and Type 2 diabetes, known as pre-gestational diabetes refers to the one a woman already had prior to becoming pregnant and which requires blood sugar lowering medications or insulin for treatment.
He said some women usually have gestational diabetes, which is usually diagnosed for the first time during pregnancy, but later returns to normal soon after delivery.
However, the cardiologist said like other types of diabetes, gestational diabetes still affects how the cells use sugar (glucose), noting that it can also cause high blood sugar that can affect the pregnancy and baby's health.
According to WebMD, women who have diabetes before getting pregnant have special health concerns.
SEE ALSO: Mom-Of-2 Details How Her Daughter, Cara Was Diagnosed With Diabetes At Age 5 And Lessons Learned From The Ordeal
It noted that in addition to the new demands that a pregnancy would exert on the body, it would also affect the blood sugar levels and diabetes medications.
"High blood sugar levels early in the pregnancy (before 13 weeks) can cause birth defects. They also can increase the risks of miscarriage and diabetes-related complications.

"But many women don't know they are pregnant until the baby has been growing for two to four weeks.

"That is why you should have good control of your blood sugar before you start trying to conceive,"
it advised.
On the possibility of such children later developing heart related diseases, based on the backdrop of a research published in the Canadian Medical Association Journal, that linked heart disease in young adults and teenagers to exposure to diabetes in the womb, Nwosu said it might not necessarily lead to cardiovascular issue, but that they risk health complications due to obese and immunecompromised nature.
With obesity a factor common with children born to diabetic mothers, the Centres for Disease Control and Prevention, however, warns that obese children are more likely to have high blood pressure and high cholesterol, which are risk factors for cardiovascular disease.
Highlighting the result of the study, which was carried out in Manitoba, Canada, on young adults and teenagers, whose mothers had diabetes during their pregnancies, the authors said they discovered that 50 per cent to 200 per cent have higher risk of developing heart disease before the age of 35 than those who were not exposed in the womb.
According to Dr. Jonathan McGavock, Children's Hospital Research Institute of Manitoba and Associate Professor at the University of Manitoba,
"These observations support our hypothesis that cardiovascular disease morbidity in adolescence and early adulthood is related to exposure to maternal diabetes in utero."
McGavock said using data for nearly all children born over a period of 30 years, his team found that children born to mothers with diabetes in pregnancy were 30 per cent to 80 per cent more likely to develop a heart condition and 2.0 to 3.4 times more likely to develop a heart disease risk factor.
He, however, said previous studies have documented the increased risk of type 2 diabetes, but not cardiovascular disease, from in utero exposure to diabetes.
READ ALSO: New Study Identifies Great Food Options To Improve Type 2 Diabetes Condition
The researcher suggested that their findings may be useful for preventive health practices.
"Screening children with in utero exposure to diabetes for cardiovascular disease risk factors might help to evaluate the future burden related to cardiovascular disease in the population,"
McGavock said.