Model & Mum, Chrissy Teigen Grieves The Loss Of Her Newborn After A Complicated Pregnancy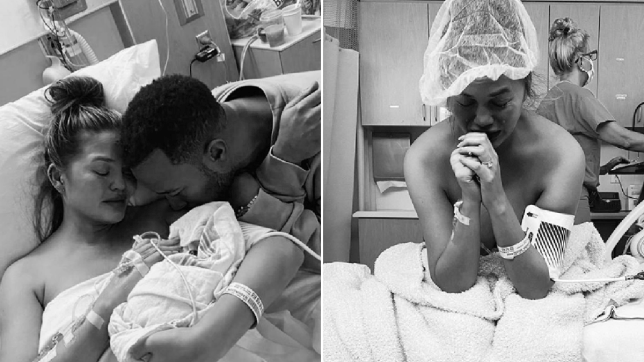 https://www.instagram.com/p/CFyWQLWpJ3u/?igshid=1s0ma99ehl4g9
When Chrissy Teigen announced her third pregnancy earlier this year, it was with a lot if excitement; sadly, the mum-of-2 is now grieving, going through a pain that is unimaginable for many, but one that so many other mothers know.
Halfway through a high-risk pregnancy complicated by placenta issues, Teigen announced late Wednesday that she has suffered a pregnancy loss.
READ ALSO: Celebrity Mum, Chrissy Teigen Shares On Her Scary Symptoms From 'weak placenta' During Her Ongoing Pregnancy
Chrissy and her husband, John Legend (who has been by her side in the hospital for several days now) shard the sad news on Instagram.
In a social media post, Teigen explained she named this baby Jack.
"We are shocked and in the kind of deep pain you only hear about, the kind of pain we've never felt before. We were never able to stop the bleeding and give our baby the fluids he needed, despite bags and bags of blood transfusions. It just wasn't enough,"
she wrote.
She continued:
"We never decide on our babies' names until the last possible moment after they're born, just before we leave the hospital.

But we, for some reason, had started to call this little guy in my belly Jack.

So he will always be Jack to us. Jack worked so hard to be a part of our little family, and he will be, forever."
See her original post: