Celebrity Mum, Iyabo Ojo Shares Inspirational Post On Winning At Life Despite A Rough Start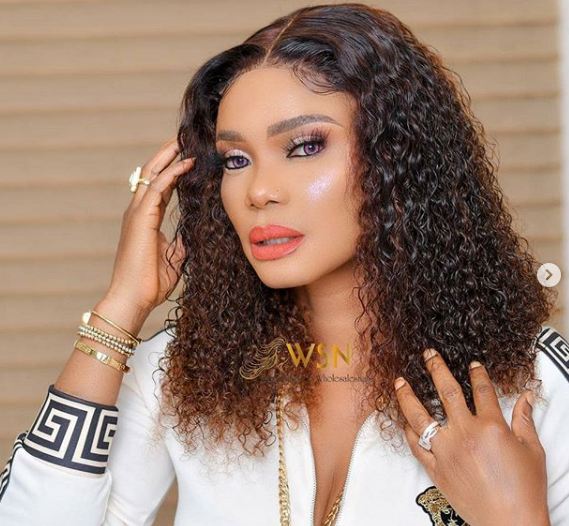 https://www.instagram.com/p/CFyzbXpnTx9/
Popular Nigerian actress, Iyabo Ojo has shared some words of advice with her followers as an inspirational message to gear them up to achieving excellence, irrespective of their circumstances.
In the post which she shared on her Instagram page, the mum-of-two revealed that she didn't get much formal education and was called a "blockhead", yet she identified her area of strength and made good use of it.
She urged her followers not to allow others to talk them down or foist labels on them, sharing that she put aside her education to cater to her children and that with what she's built with her talent, she has no regrets sacrificing for her kids many years ago.
READ ALSO: "Success Is Not Gender-Based"- Mercy Aigbe Reacts To Ali Baba's Post About Her Interview
Adding that she is now ready to go back to school, the actress/businesswoman proudly stated that she now has graduates in her employment despite her rough start.
Here's what she wrote:
I no too go school, i might be a block head academically like someone called me but trust me,

God blessed me with abundant wisdom, knowledge & grace, blessed me with great talent that I never knew I had, today i'm a fantastic & successful actress, a successful business woman & a happy woman

Today I'm highly favored & blessed

My darling brothers & sisters,

don't let no one talk you down, don't let no one look down on you, don't let no one make you feel lesser than yourself, when you carry a special grace people will want to talk you down or just dislike you for no reason,

Today i employ graduates, today my kids are all doing great ? Thank you Lord?
Na who come be block head

na only ND i get oooooooo, yesssssss ke!!

I gave up education for my kids yessss ke!! but today I have no regrets

Anyways I'm going back to school soon to complete my dreams……….. E go shock you
See her original post below: