48-Year-Old Cameron Diaz Talks Becoming A Wife & Mother Later In Life + The Benefits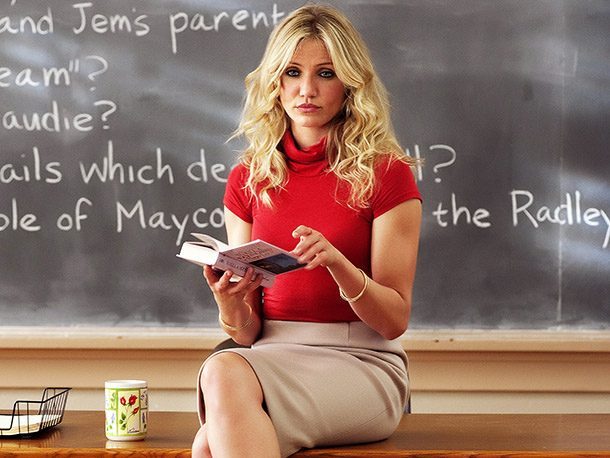 American actress, Cameron Diaz's life has changed dramatically in 2020! In January, the actress shocked fans when she announced that she'd welcomed her first child, Raddix.
In the latest episode of Naomi Campbell's YouTube series No Filter with Naomi Campbell, the 48-year-old Charlie's Angels star opened up about life as a parent out of the spotlight. She also got candid about becoming a wife and mother in her 40s and entering into a more private life.
Diaz, who is married to rocker Benji Madden, and who welcomed daughter in December says she is loving life, and that she's hit her "sweet spot" — even after all that she has accomplished throughout her lengthy career.
"Even with all the amazing experiences I've had in traveling, accomplishments of working hard, putting things into the world that I'm proud of…I know this is the most gratifying moment in life to be in this place…when you're my age and when you decide to [have a baby] it's a real choice, something that you really have to work hard for it,"
she explained. She continues:
"I feel like a lot of people do it the other way around. They do it first, they have a family, they get married, they have a family in their youth. I'm kind of doing it in the second half of my life, which is, the only pressure I have on me now is that I have to live to be 107."
Diaz noted that there are also benefits to getting married later in life.
"Marriage is also another thing 'cause when you're young, you become one another, you know, you melt into one another, but when you're older and you start a marriage, you're really aware of what it takes to become partners with one another because you've been individuals for so long,"
she explained.
READ ALSO: Celebrity Mum, Cameron Diaz Shares On How She Found Peace After Making A Conscious Decision When She Turned 40
The Hollywood star and Benji tied the knot in 2015 and lead a quiet life.
During an Instagram Live with Who What Wear CEO Katherine Power in April, Diaz said that being a mom is "the best, best, best part" of her life. She said: