Global Unrest: Security Experts Share 7 Safety Tips For Women Travelling Alone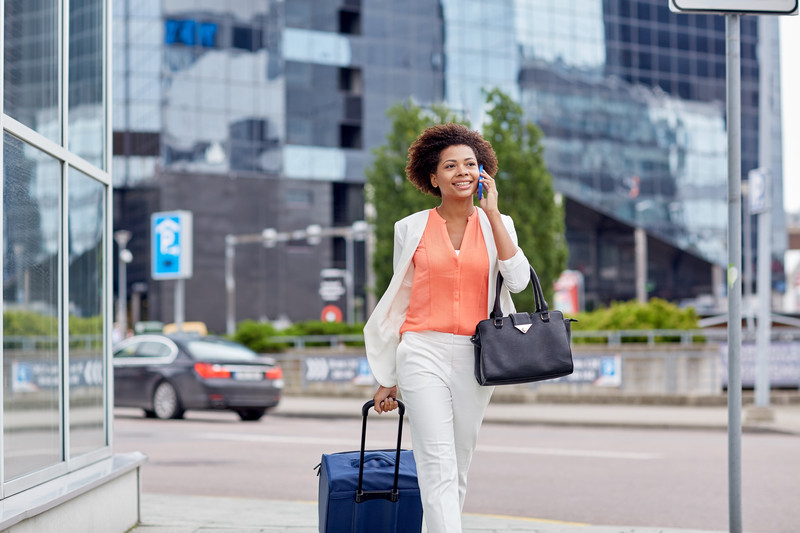 For women especially, travelling alone can be scary sometimes because of issues related to sexual harassment, kidnap and the likes. In this critical period, safety issue is cogent and more sensitive when it concerns women.
Such worries come from the belief that being alone can make them targets of some unscrupulous persons. It may be worse if a woman has to travel alone like it's for some males. But it's vital for woman travelling alone to take certain precautions to stay safe.
Below are some experts' safety tips women need to adhere to when travelling without companions.
Research destinations thoroughly before travelling
For many travellers, planning and researching are almost as fun as travelling. In between scoping out the most beautiful beaches and coolest cities, take some time to look up safety information for where you are headed, bemytravelmuse advised.
Check about the best neighbourhoods and the ones to avoid. Are there some kinds of taxis you should take? Is there a medical centre in the area in case of emergency? Before deciding to visit a place outside your known area, you should find out all the related information about the place as well as ask other travellers for information on the culture, religion, the country's situation and so on.
Also, a security expert, Mr Pedro Ayandokun, said for a woman to travel safe, she must ask questions about the area she's visiting. He said,
"As a woman, if you are travelling alone, you must know the destination you are travelling to.''
Supporting Ayandokun's view, another security expert, Mr Patrick Agbamu, said anyone travelling to a particular location either a man or a woman must be aware of the security situation of the place. Agbamu said,
"Whoever is travelling, either a man or a woman, must be security conscious and know the security situation of the place they are going to. They need to know whether it is a place where people can move at night or restricted to a particular period of time. Also, when you are about to leave home, ask questions about the place you are going to."
Communicate your travel plans to your host
Ayandokun advised that it would be wise to communicate one's itinerary with one's host. He said,
"It is important to contact the person you are visiting and feed them with your itinerary. Let them know if there's traffic and when you will be there. If you are unable to get across to the person you are visiting before you leave home, it is better you don't make the journey.''
He stated that if one couldn't reach one's host, it would be a journey in futility to embark on such journey and risk one's life unnecessarily. The expert added,
"Once you contact the person you are going to meet, send the details of the vehicle you are in to the person. If you are travelling by air, send details of your flight to the person and let him or her confirm that they will be available to pick you up at the bus stop, train station or airport.

It is the most secure way. Give your host the vehicle number and mobile of the firm that owns the vehicle. Open communication with the person you are going to meet. By so doing, you will be in safe hands.

However, if you got to your destination and couldn't reach your contact person, the best you should do is to go to a police station. If the person is genuine, he or she will pick you up from there. If not, return to your destination immediately. If you have someone else in that location, it is better to reach out to them."
SEE ALSO: Is Family Travel On Same Aircraft Too Much Risk To Take? Various Case Studies Unearthed
Don't flaunt valuables
A travel expert with Wonderful Wandering, Sofie, advised that women should not show off their possessions while travelling in order not to give themselves undue exposure. She said,
"Don't flaunt your valuables too much which should seem obvious, but you'd be surprised how many people I see with their phones out on city streets or wearing jewellery when they travel! Keep it hidden or at home. You don't need to wear expensive rings and earrings when you travel."
Agbamu also advised women travelling alone to secure their possession to undue exposure to attack. He said,
"Don't dress too loud. Some arrested robbers said it was the outward looks of some of their victims that made them attack them. It is what they see that they profile. Learn not to dress loud when you are travelling alone. Even if you have gold, trinkets and other valuables, you shouldn't use them when you are travelling alone."
Never walk alone
Agbamu further said though some women could be travelling alone, they should try not to walk alone without an escort. He said,
"When you are travelling, plan not to walk alone even though you are travelling alone. When you get to a new place, don't walk alone, and don't walk in lonely places.

When you get to a new place, try not to move around at odd hours and if you must, move in groups. When you get to a new place, find out the places vulnerable to attacks. If you must go to those areas because of work, make an arrangement to get a trusted escort that can help you when you get there."
Learn the culture of where you are travelling to
It is important to know what rules guide the place you are travelling to. Know their culture, traditions, and beliefs, etc. For instance, if you are travelling to a place where women cover-up their body, don't go there and start acting like a rebel by wearing revealing dresses. Dress as they do.
Also, in a culture where they don't kill certain animals like snake, don't go there trying to form a heroine. It is needless.
A travel expert, Lyndsay Cabildo, said,
"Dressing appropriately can save you a lot of trouble, research about appropriate clothing for women wherever you go. Areas that are hot and humid are normally more comfortable in shorts and sleeveless tops, but it may not be suitable for certain traditions, cultures, and locations."
Arm yourself against attacks
Besides, it is important to arm yourself with a little gadget not necessarily sharp objects whenever you are travelling alone as a woman.
Agbamu said woman should carry self-defence object like pepper spray in their bags to defend themselves in case of attacks in a danger zone. He stated,
"When you are travelling, you should have pepper spray in your handbag. Pepper sprays don't kill. Tasers are found in advanced countries, we don't really have them in Nigeria.

"If you use tasers on someone who has high blood pressure, the person may pass out. But if you use pepper spray, the person will be knocked out and you will be able to call for help within that period."
ALSO SEE: Momcation: Psychologists Explain Why Moms Need To Go Solo Holidays
Avoid physical tussle with men
Lastly, Agbamu said women should avoid anything that would make them have physical confrontation with men while travelling alone.
"People often say women are weaker sex but I believe women have inner strength even than most men. Society believes that women are not as strong as men so anything that will put a woman in a physical challenge with men puts her in a vulnerable situation. A woman should avoid anything that will bring security threat between her and a man,''
the expert added.