Security Analysts Suggest Five Tips To Protect Yourself From Potentially Dangerous Domestic Helps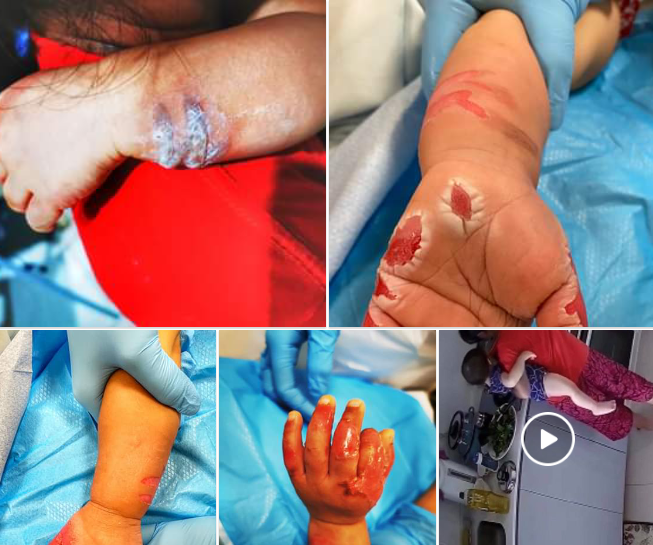 In Nigeria, it is a common practice to employ maids who we refer to as 'home/house helps'. This is not wrong or bad.
Home helps are employed to relieve their employers the stress of doing chores like shopping, laundry, housework, preparing meals, and running errands.
By relieving themselves of the excess chores, employers of domestic helps are supposed to have more rest, less stress, and consequently elongate their lives.
However, in recent times, there have been cases of home helps daringly taking the lives of their employers, or their innocent kids mostly due to disagreement.
Take for instance, on June 19, 2019, officers of the Lagos State Police Command arrested a home help, Joseph Ogbu, who allegedly stabbed his employer, Mrs Oreoluwa John, 38, to death with a knife in the Surulere area of the state.
Because of the shock of her daughter's murder, John's 89-year-old mother, Adejoke John, was said to have slumped and died.
On that day, John was reportedly murdered by her home help after she told him to clean the house around 9pm. An argument reportedly ensued between the duo, resulting in John being stabbed in the heat of the argument.
After perpetrating the crime, the suspect allegedly packed some valuables in his employer's house, loaded them into her car and escaped from the scene of the incident.
However, luck ran out of him when, as he was driving his late boss' car away with the valuables in them, he was stopped by policemen on patrol duty. They arrested and detained him.
Also, in October 2018, the Chairman of Credit Switch Technology, Chief Ope Bademosi, was murdered in his Ikoyi home by his Togolese cook, Sunday Anani.
According to the police, Anani took advantage of Bademosi's wife's absence from home, broke into his bedroom, and stabbed him to death with a knife, while at the same time attempting to rob him.
But in June 2019, an Igbosere High Court in Lagos on Tuesday sentenced the cook to life imprisonment for the murder of his employer after he (Anani) pleaded guilty to a one-count charge of voluntary manslaughter.
Anani, 22, was initially charged by the Lagos State Government on two counts of murder and armed robbery.
Similarly, at around 9.30 pm on December 20, 2016, Mrs. Dayo Adeleke was stabbed to death with a knife by her Cameroonian home help, Leudjoe Joel, at her Parkview Estate, Ikoyi, Lagos home.
On the morning of that tragic day, Joel reportedly approached his boss and requested a two-week salary advance, but the request was turned down.
He was said to have repeated the request later in the evening when his boss returned home from work. After his request was turned down again, he was furious, grabbed a knife, and stabbed Adeleke's chest and neck – resulting in her death.
But in May 2019, the Lagos State High Court in Igbosere sentenced Joel to death by hanging for his crime.
Another sad incident was the murder of a naval officer, Lieutenant Abubakar Yusuf, and his girlfriend, Lorraine Onye, by a home help, Raphael Jaja, in June 2018 in Port Harcourt, Rivers State.
READ ALSO: Mum-of-1 Who Blames her Underage Maid for Her Misfortunes Wants You to Learn from Her
Jaja reportedly confessed to the crime, claiming his boss refused to pay his salary for 15 months but could afford to buy an "expensive" smartphone for his girlfriend (Onye) and pay N300, 000 for her house rent.
After killing his boss and girlfriend, Jaja reportedly dumped their bodies in the bush and stole the naval officer's car, which he allegedly sold for N1.9m.
Also, in September 2019, a Lagos-based Lebanese businessman, Basan Khodari, was allegedly murdered by his domestic workers and his remains dumped in a septic tank in his house in the Apapa area of Lagos.
Khodari was said to have traveled to Abuja and asked his domestic workers to look after his house. However, upon his return, he discovered that some hoodlums had taken over his apartment, which led to an argument between him and the workers.
During the scuffle that ensued, Khodari was reportedly murdered by his guard and the hoodlums.
Just of recent, a distraught Singaporean mum, Amy Low Mei Liang, cried out and warned other mums not to let their guards down after home footage showed her maid whom she hired only a month earlier repeatedly dipped her toddler's hand, pictured above in boiling water (Read the story here).
As fears abound due to the many cases of murder by home helps, security experts, have suggested the following ways to be safe from potentially dangerous domestic workers.
Do background checks
A security expert based in Lagos, Mr Kunle Oladipupo, said doing background checks on a potential home help would spare employers of trouble.
Likening employing a home help to employing someone for a job in the corporate world, he, however, stated that many employers did not usually carry out background checks on their domestic helps before employing them. He said,
"Sometimes, many people employ home helps ignorantly. The fact that someone is a home help does not mean they should not be properly screened before employment. In fact, this should be the first thing to do.

"There are many cases of people who employ home helps simply because someone referred the home helps to them. They do not carry out any background checks to know where the domestic worker hails from, their family, home address, temperament, etc. This is a huge mistake.

"In my experience, some people employ home helps the same day they are brought to them without screening. For instance, you cannot just employ someone for a job in the corporate world without knowing them to some extent. However, the opposite is sometimes the case when some people are employing home helps."
Oladipupo cautioned those wanting to hire home helps against doing so without "thorough screening," adding that if possible, a psychologist or human resources professional should be employed to screen potential home helps before hiring them.
"It is saddening to hear of people who have worked hard all their lives and arrived at the pinnacle of their careers being murdered by some untamed home helps,"
he said.
Alternatively, Oladipupo advised using a certified agency to hire a home help rather than using referrals from family and friends. He said,
"Hiring through certified agencies makes sure that all background checks have been conducted on the domestic helper.

"Most of the people coming from such agencies have a clean track record and offer genuine services without any worry of theft or crime. Ensure you ask the company what types of background checks they run and ask how the agency screens its candidates."
READ ALSO: 4 Reasons Not to Employ a Minor as a Maid
Check their references
This is an addendum to carrying out background checks on a potential home help. Oladipupo said even if a potential home help seemed fantastic during an interview, it was still wise to call all of their references –that is, their previous employers– if any. He said,
"You should ask the references of how the home help performed on the job. Ask the references if they would hire that home help again and if they would recommend the candidate for your job.

"Because some potential home helps might have committed fraud or abuse while on previous jobs, it is also important to check for a criminal record in the place where the person previously worked."
According to www.criminal-records-search.com, the criminal record search in Nigeria is conducted through the local level court based on the jurisdiction of the city provided.
This search will report back felony-level convictions in the past seven years, which may include case type, file date, file location, case number, charge information, disposition information and sentencing information.
Don't accommodate home helps if possible
Another security analyst, Mrs Hannah Vincent, said if possible, home helps should not be allowed to live with their employer.
"A good option is to invite domestic workers during the day. Let them work like normal employees and return to their home in the evening, like a 9 t0 5 job," said Vincent, who is based in Port Harcourt, Rivers State.

"Also, a home help should be invited to the house when there are at least two people at home, not when only one person is around. For emphasis sake, a female employer should not be the only one around when a male home help is in the house. There are lots of hurtful experiences these days,"
she added.
Protect your privacy from home helps
Another security analyst Mr Chuks Kolade, said some people usually made the mistake of having important conversations in the presence of their home helps.
He advised that information related to cash transactions, banking details, children's secrets, among others, should be protected from home helps. He said,
"You cannot afford to be loose in the presence of your driver or other domestic workers. Some people who you think you are helping can grow envious of you or your children someday and plan evil for you.

"The point is you should not discuss everything about yourself or children in the presence of your home help. I'm not trying to demonise home helps; as a matter of fact, some are very loyal. But because people are sometimes unpredictable, that is why it is better to be cautious."
Install security camera in your home
An analyst who works with one of the security outfits on Victoria Island, Lagos, Mr Moshood Bayonle, said there were a number of technologically advanced security tools that could be used to monitor the activities of people in one's house.
"Some home helps invite strangers and do all sorts of things they wouldn't in your presence, but with security gadgets such as closed-circuit television, you can monitor their activities. Only make sure your domestic helper is not aware of such electronic monitoring,"
he said.
READ ALSO: 6 Things I Have Learned Must Be Done Before Hiring a Maid or Nanny (Part Two)
Similarly, Vincent said it was important to protect all valuables such as cash and jewellery from domestic staff, including security guards or personal drivers. She said,
"Not all home helps are thieves, but as they say, prevention is better than cure. Don't let them know where you keep your valuables. If possible, they shouldn't have access to your personal spaces like bedroom. Wisdom is profitable to direct."