COVID-19 Vaccine, Moderna, Records A Breakthrough With A 95% Efficacy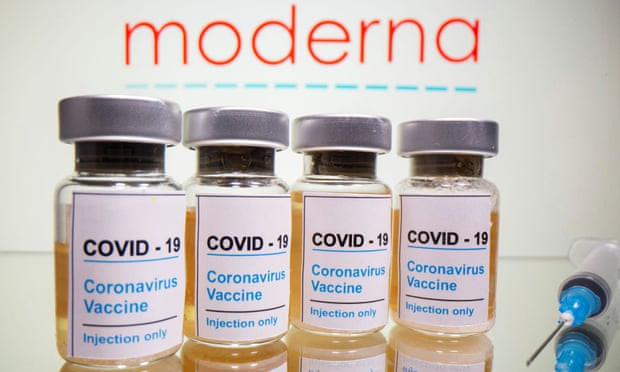 A new vaccine by Moderna that protects against Covid-19 is nearly 95% effective, the biotech firm has revealed, making it the second vaccine in the United States to have a high success rate.
Moderna received its results on a call on Sunday afternoon from members of the Data Safety and Monitoring Board, an independent panel analyzing Moderna's clinical trial data.
An interim analysis based on 95 patients with confirmed Covid infections, found the candidate vaccine has an efficacy of 94.5%, the company announced on Monday, November 16th. In the analysis, 90 of the patients received the placebo with the remaining five the vaccine.
The company said its vaccine did not have any serious side effects. A small percentage of those who received it experienced symptoms such as body aches and headaches.
The results suggest the vaccine significantly reduces the risk of people testing positive for coronavirus or getting sick with Covid-19.
The company also said they are set to apply to the US regulator, the Food and Drug Administration, for authorization of its vaccine soon after it accumulates more safety data later this month.
"These are obviously very exciting results,"
said Dr. Anthony Fauci, the nation's top infectious disease doctor.
"It's just as good as it gets — 94.5% is truly outstanding."

See Also
Fauci says he expects the first Covid-19 vaccinations to begin
"towards the latter part of December, rather than the early part of December."
"It was one of the greatest moments in my life and my career. It is absolutely amazing to be able to develop this vaccine and see the ability to prevent symptomatic disease with such high efficacy,"
said Dr. Tal Zacks, Moderna's chief medical officer.