Instagram Comedienne, Maryam Apaokagi (Taaooma) Excitedly Shares On Her Engagement At Only 21-Years-Old To Beau, Abula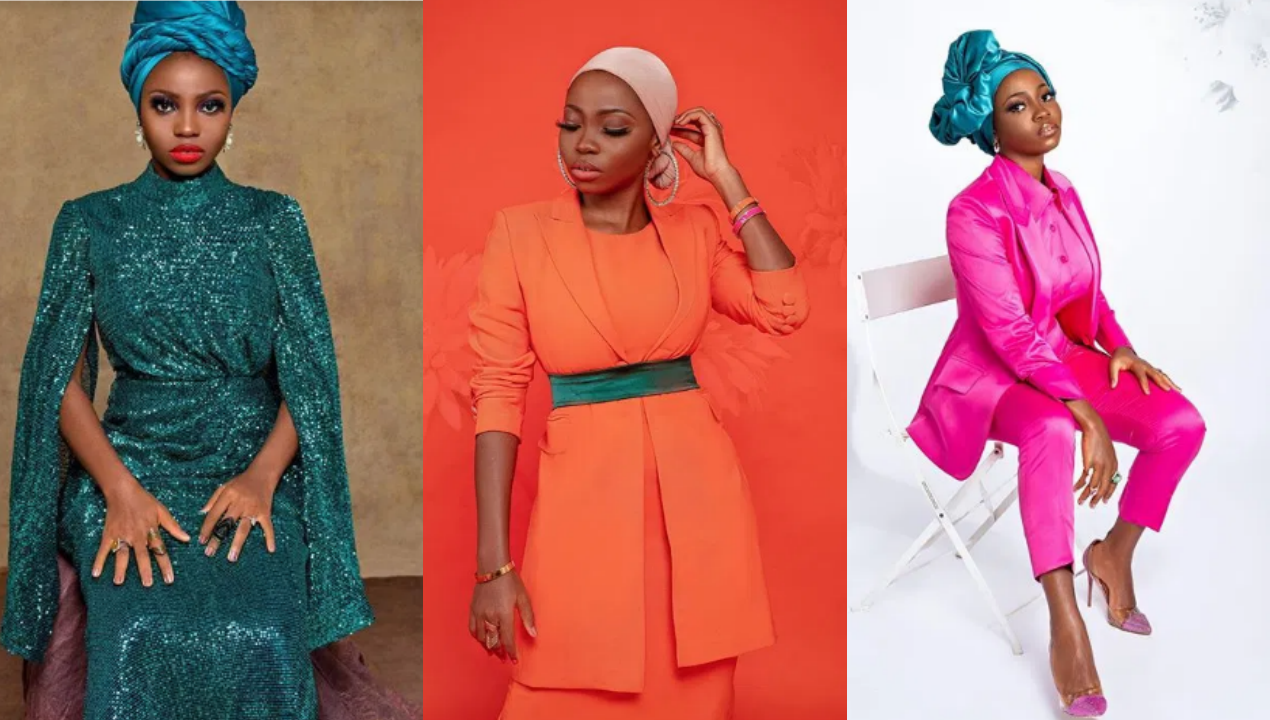 Social media comedian and content creator, Apaokagi Maryam, better known as Taaooma, will soon be getting married to the love of her life and the two lovebirds say they have found their soulmates.
In an interview with PUNCH, the bride-to-be who recently got engaged on her birthday excitedly speaks on getting engaged at only 21, adding that she was excited getting her 'dream proposal' in Namibia. She said,
"It feels nice to be engaged at my young age. I did not know it would happen this soon because I was indifferent about it. Getting married early or late had never bothered me. I actually still do not believe that I am engaged. I did not see the proposal coming so I was very surprised and shy about it.

However, I think my mum was expecting something like this because I have graduated and completed my national youth service. For her and my father, it was like the next thing for us to do. Although they had never asked me about marriage, I guess they were expecting it. When I told them about my engagement, they were very excited. I am already working so they are fine with this next phase of my life."
SEE ALSO: See Unconventional Way Actor Charles Inojie Proposed to His Wife
Her excited fiance, Abdulaziz Green, aka Abula, also maintained that proposing to Taaooma was the right thing to do and he had waited for four years before making the move. Abula, a music video director, said,
"I proposed to Taaooma because I felt it was time to ask her to be my wife. I met her during my national youth service in Kwara State. She was still in school then. I do not date for fun. I am a Muslim and it is not proper to say one is dating just for fun.

I have had relationships in the past but never called them off, rather, it was the ladies that broke up the relationships. When I fell in love with Taaooma, I felt I had found my wife. I waited for four years because she is young and I needed to make sure she had achieved everything I had also achieved academically. To God's glory, she was the second best graduating student in her department.

I proposed to her in Namibia because the country is very special to her. She cannot talk about three things without mentioning Namibia. She thinks and acts like the people of that country. I also sought her parents' consent before I asked for her hand in marriage.

I have always had a good relationship with her parents, so I am not a stranger to her family. I guess her dad was also waiting for me to tell him I was ready to marry his daughter. My parents also received her well. There was no problem at all.

I was not scared she would refuse until the day I proposed. I started having second thoughts but I was ready for any outcome. She is a career-driven young lady who owns businesses, so I also thought she might not be ready. I am five years and five days older than her."
SEE ALSO: Comedian Woli Agba Proposed to Wife After One Month Together | Read Their Unusual Love Story
Green, however, stated that he was not yet sure of the kind of wedding they would have.
"I don't know if we are going to have a loud wedding. She is the one that would decide that. I am okay with whatever she wants. What matters is our happiness."